Description
DOOR LOCK UNLOCK ACCESS METHODS
USER-FRIENDLY ACCESSIBILITY
POWERFUL SECURITY
ENHANCED SECURITY & CONVENIENCE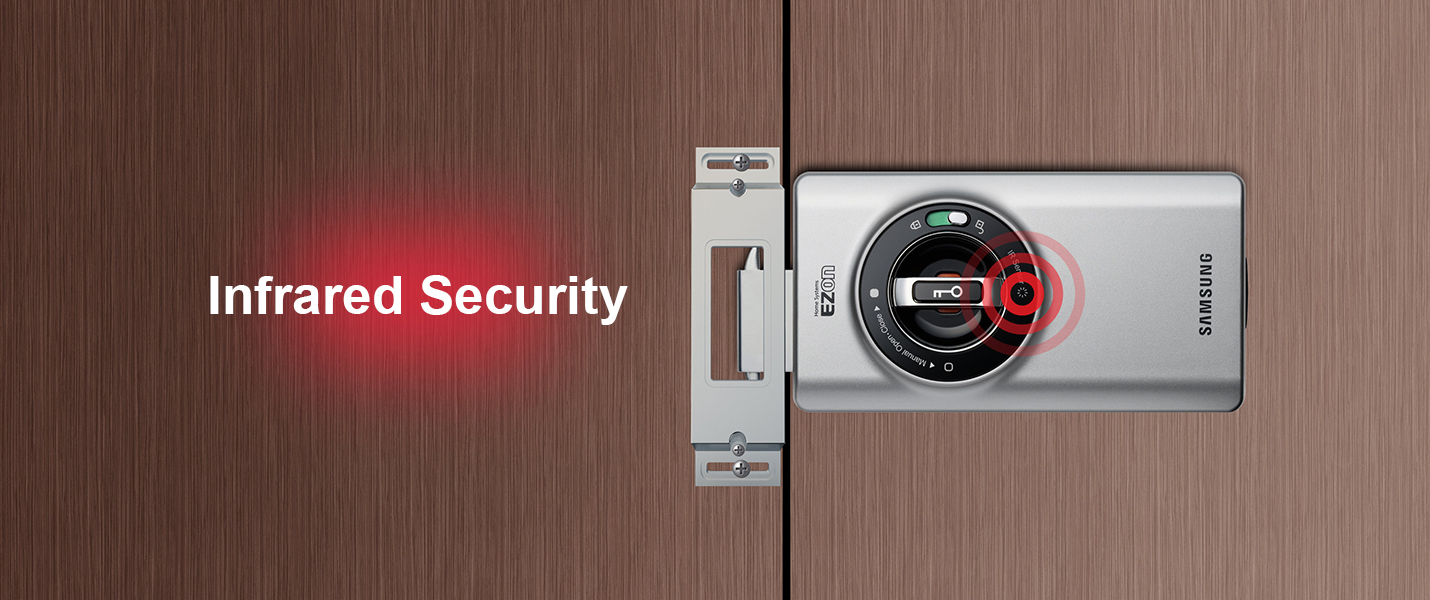 Infrared sensors detects and prevents unauthorized or forced entries.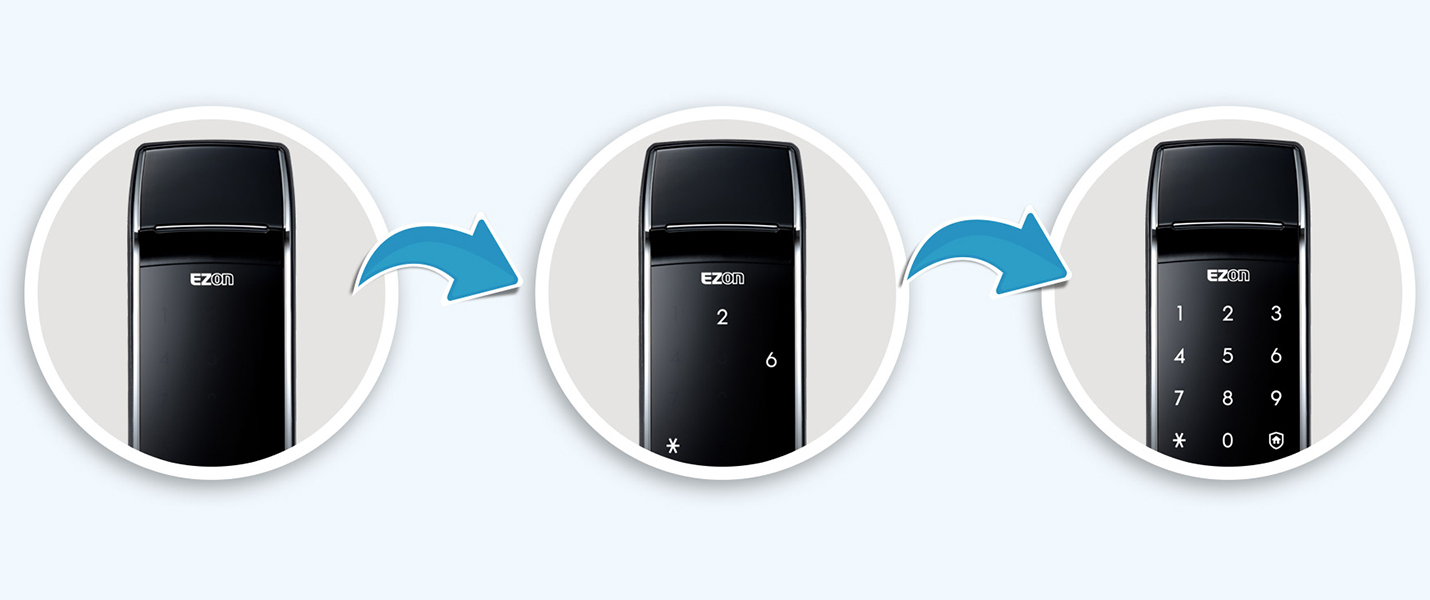 By throwing off on-lookers and spreading your fingerprint marks, this feature makes your doorlock that much more secured.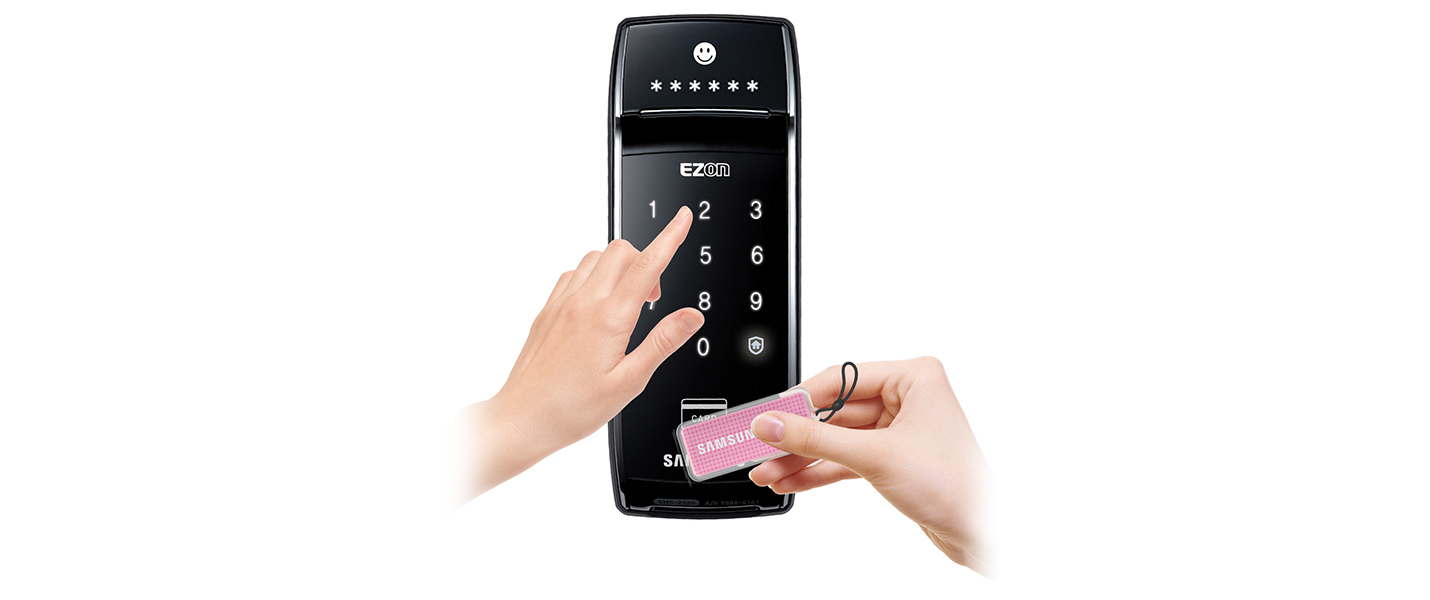 Double Authentication Mode
Using this mode, both password and fingerprint are required to unlock the door, making your home that much more safe and secured.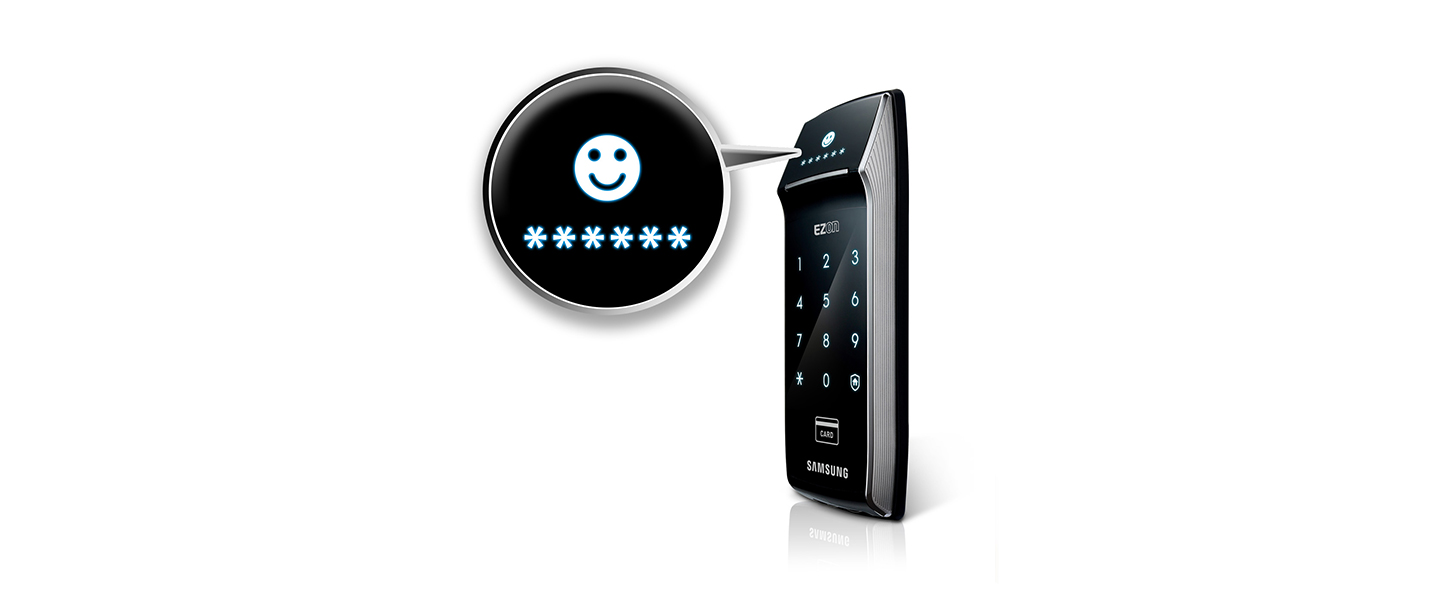 Easy-to-read icons allows users to check on the status, battery life and current set-up of the lock.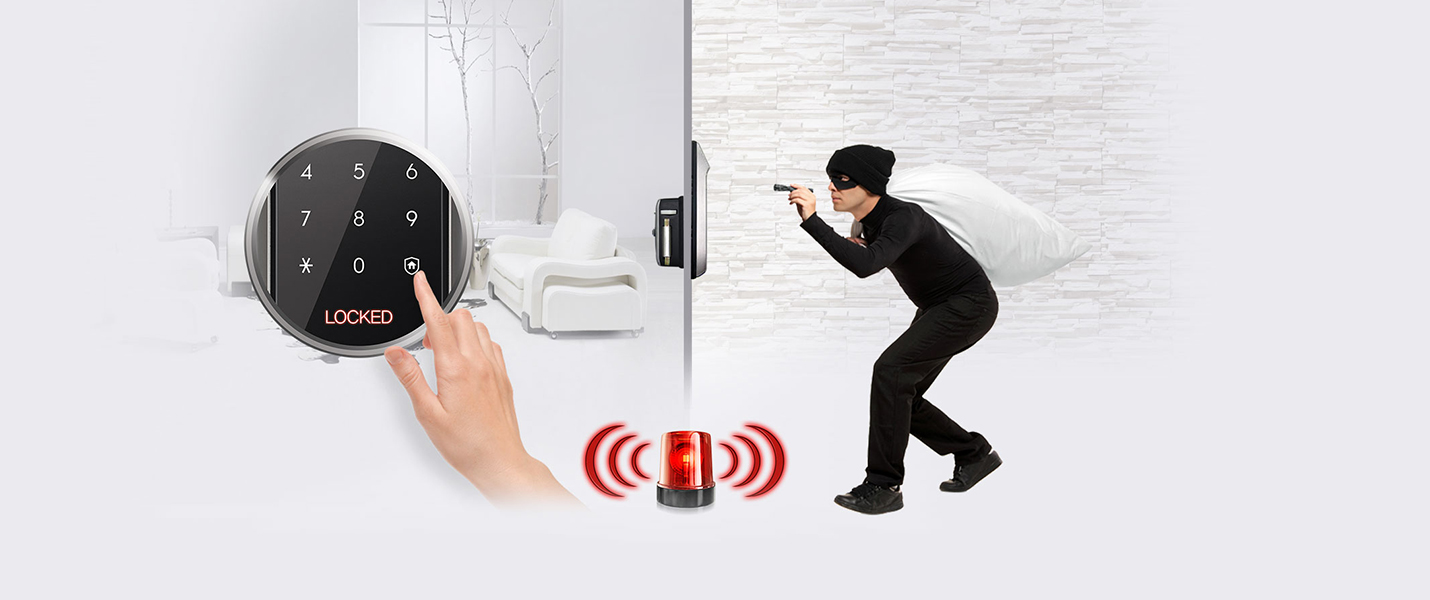 One touch Anti-theft set-up
Set up the intruder prevention feature with a single touch to burglar-proof your home when your family is away. During this feature, an alarm is set off when the lock is operated from the inside; a sign of a burglar attempting to make an escape.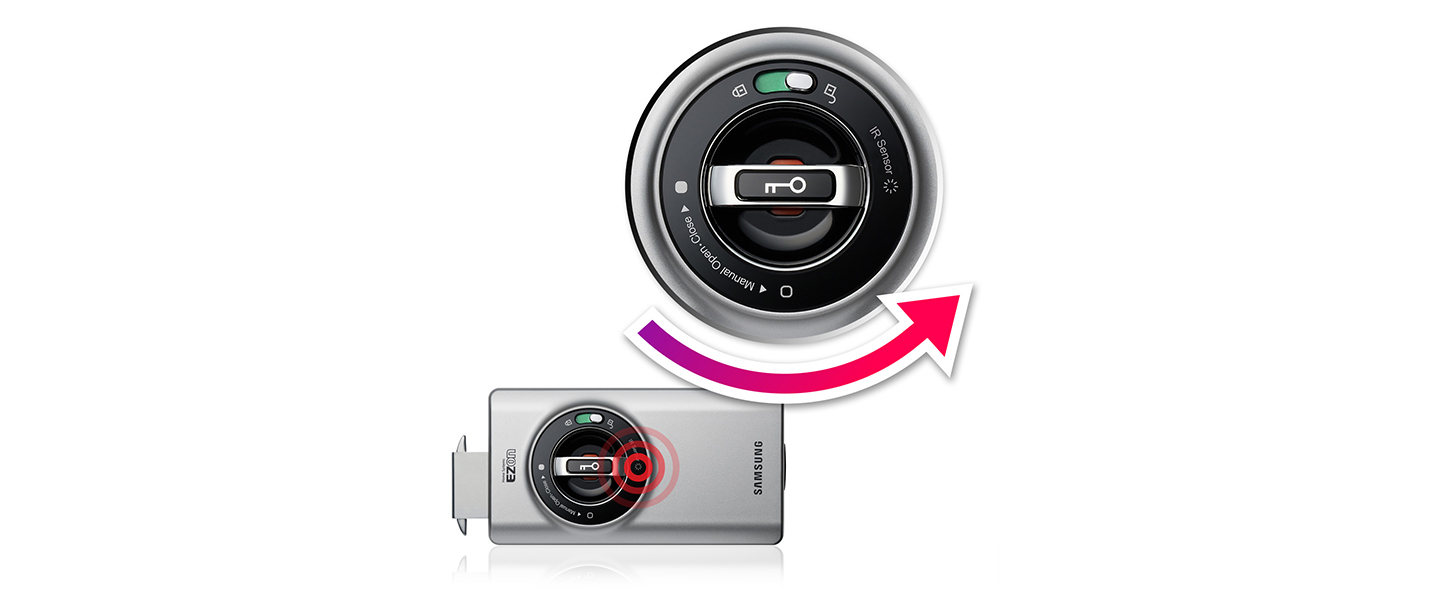 Double the Security with Auto and Double Lock Features
The automatic lock eliminates the need for users to manually lock when going out. If needed, users can utilize the double-lock feature designed to keep doors locked even with the password and key-tag confirmation. Particularly, this feature helps give parent's with young children peace of mind if children accidentally go out unattended and to prevent intruders from using alternative door openings such as pet doors to break in.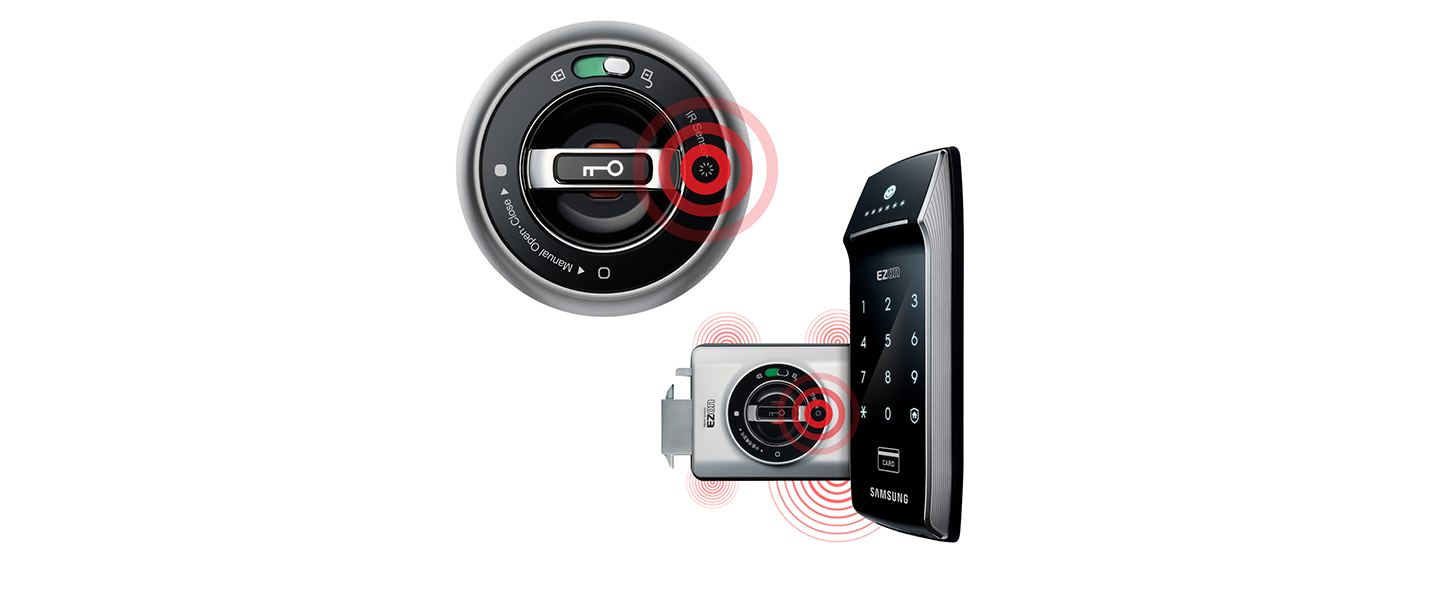 Safety and quality certified
Every Samsung Digital Doorlock is put through safety and quality certification tests against electric shocks, strength tests and fire prevention drills. With a surge-proof circuit design, fire detection system and a manual open feature in case all else fails, the doorlock is ready for anything.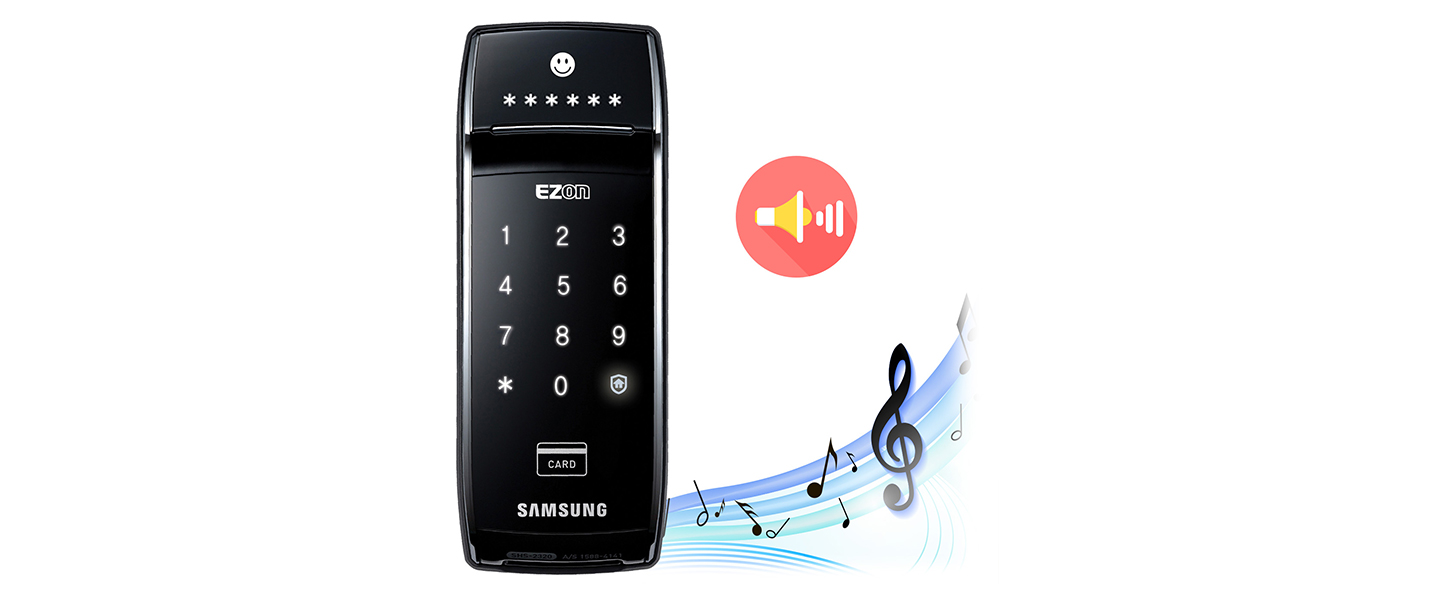 Adjust the volume of your digital doorlock to your own personal liking; be it to avoid disturbing others at night, or to be aware of every single entry.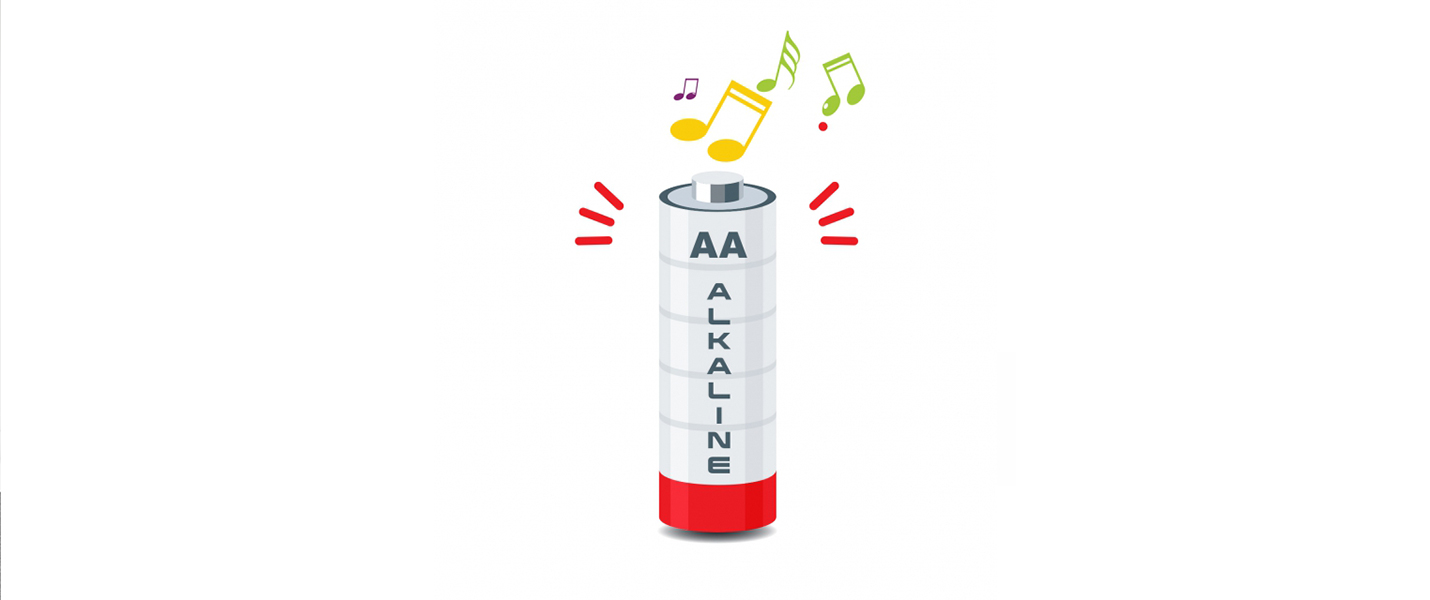 The low battery indicator provides you ample time and convenience to change the batteries; ensuring that your lock never dies on you.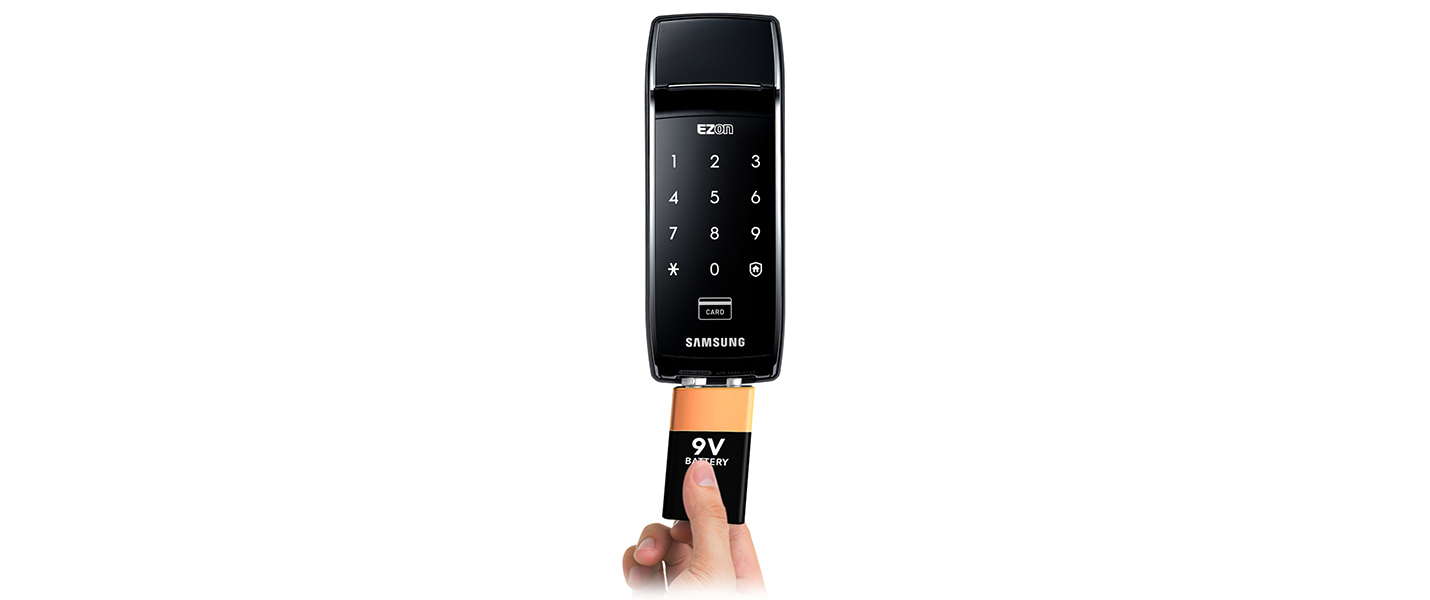 No battery; no problem. Simply use a 9V battery to power the lock from the outside and enter as per usual