iDCube Time Management System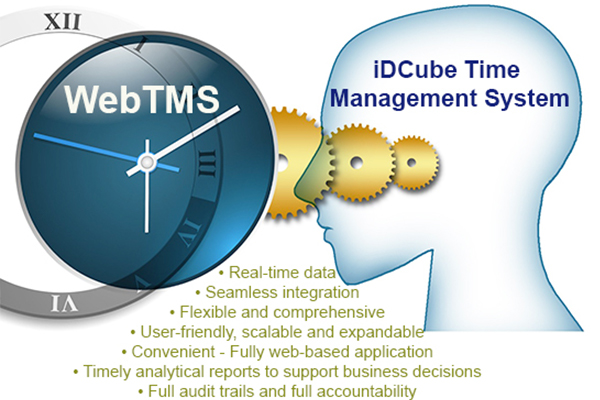 iDCube Time Management System (TMS) is a fully web-based time and attendance application developed by iDLink Systems, that provides your organization with the necessary attendance and absence management processing.
iDCube Time Management System is a TMS software that works seamlessly together with Leave Management, Overtime and Timesheet management modules to increase productivity by eliminating time-consuming tasks.
The software is easy to use, flexible and simple to create OT, Shift tables to allow you to create unlimited daily, hourly, fixed OT rates and shift frequencies.
It is inbuilt with powerful reporting capabilities in each of the modules. With many standard reports available and extensive filtering, sorting and formatting options, you can produce your reports with just a click of button.
Now you can easily transform your data into useful information and has the security ensured with complete audit trails and flexible user security setting.