Description
4 Different Authentications to unlock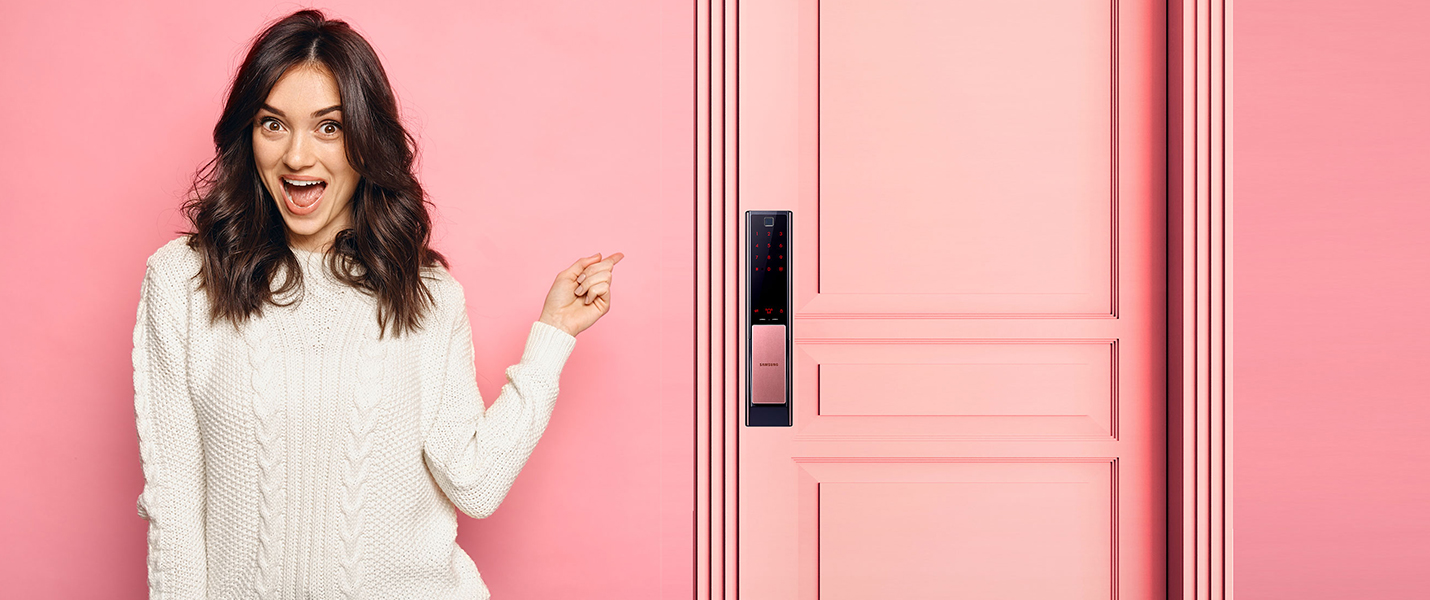 PUSH PULL Smart Door lock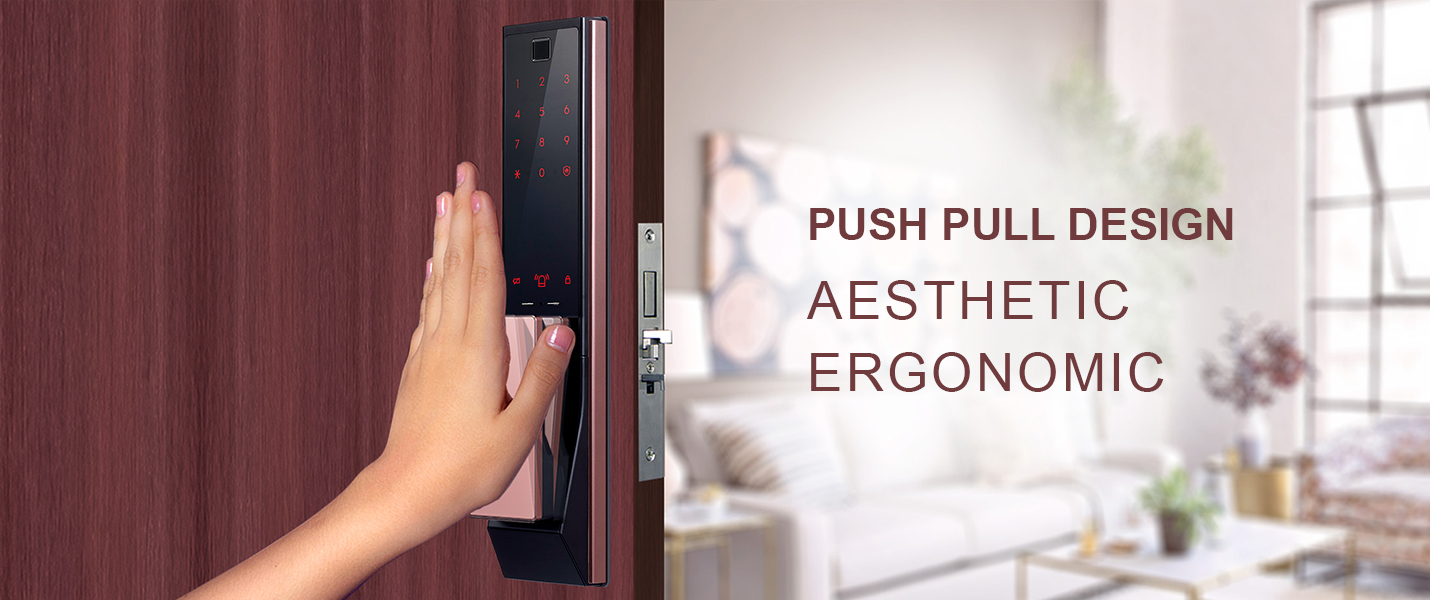 NEW PREMIUM PUSH-PULL DESIGN
New style and design in 2018 complements any modern home.
You will never need to drop what you're carrying to open your door with the push pull handle design.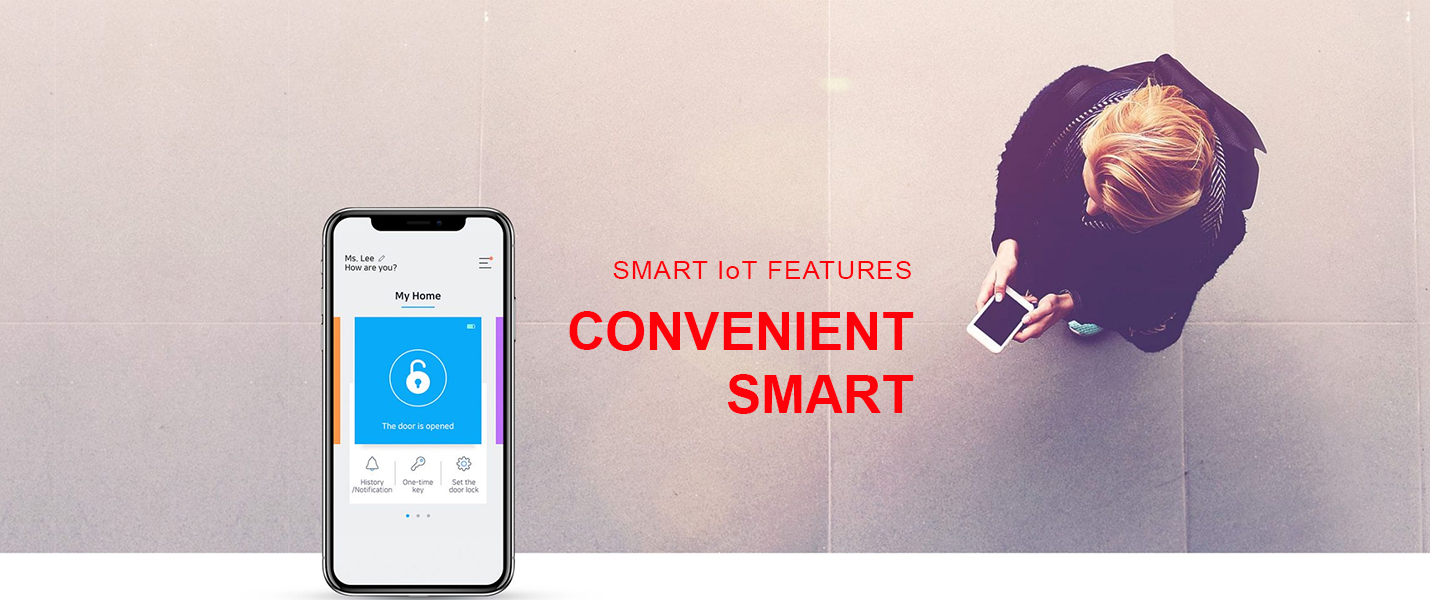 You can conveniently and quickly open door with smart phone whenever, wherever for visitors.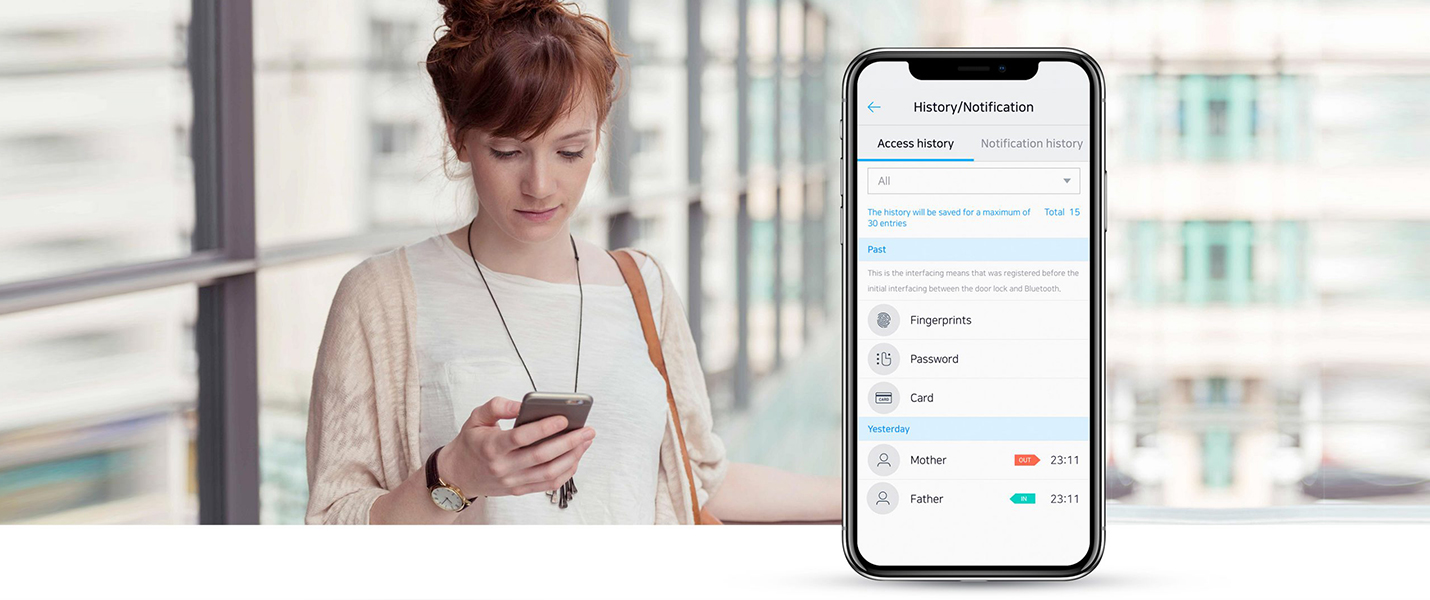 It report your family members arrival, and you can check the access to your house at once.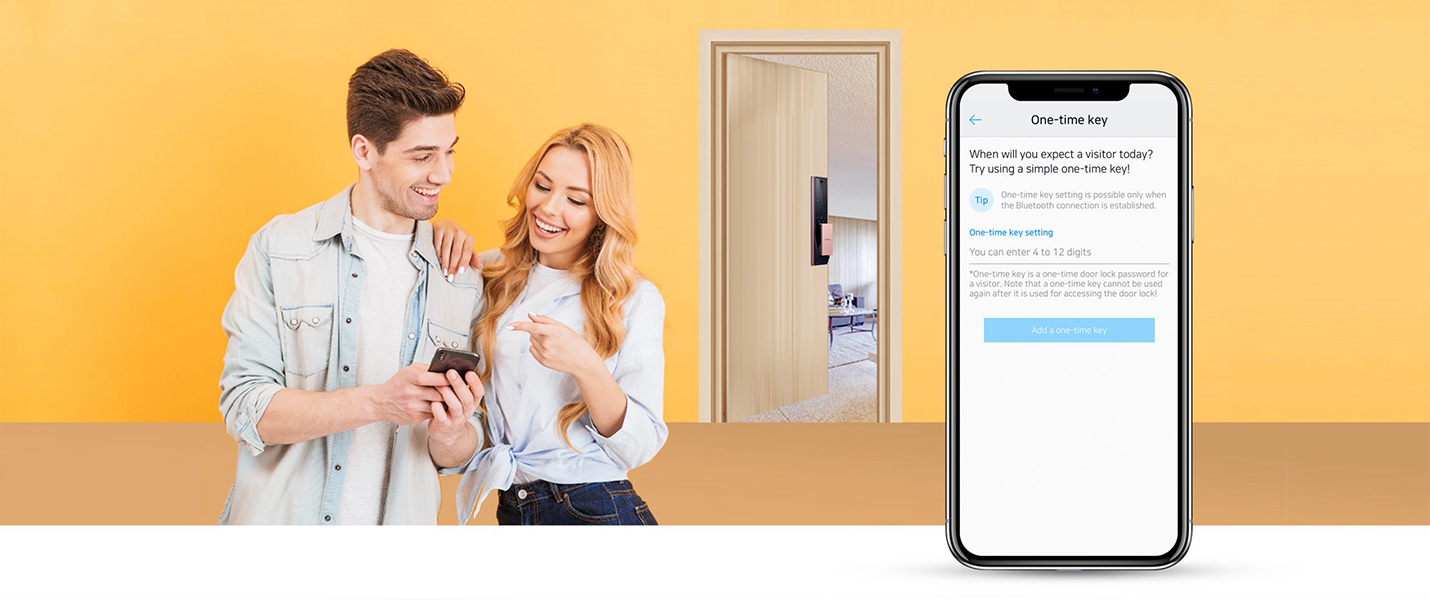 Issue single-use temporary passwords for convenient visitor access.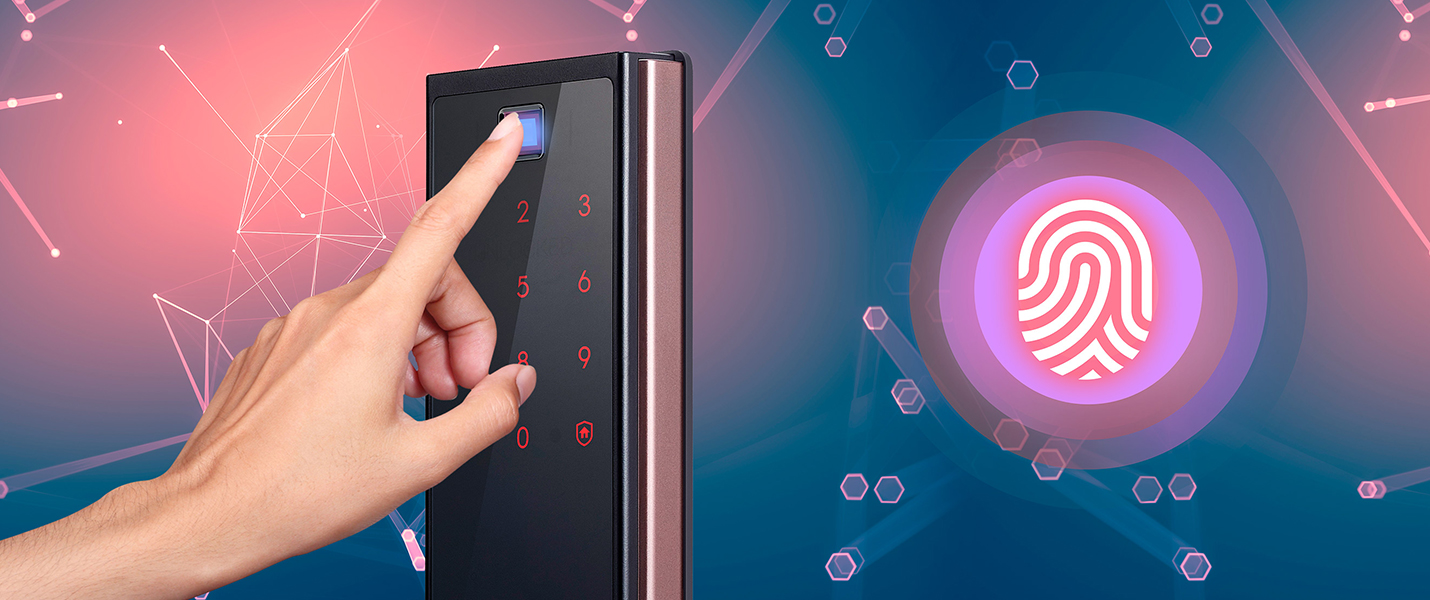 Secure Fingerprint authentication method means you'll never have to worry about forgetting your password.
The scanner is unobtrusively positioned above the door lock, allowing precise and fast processing.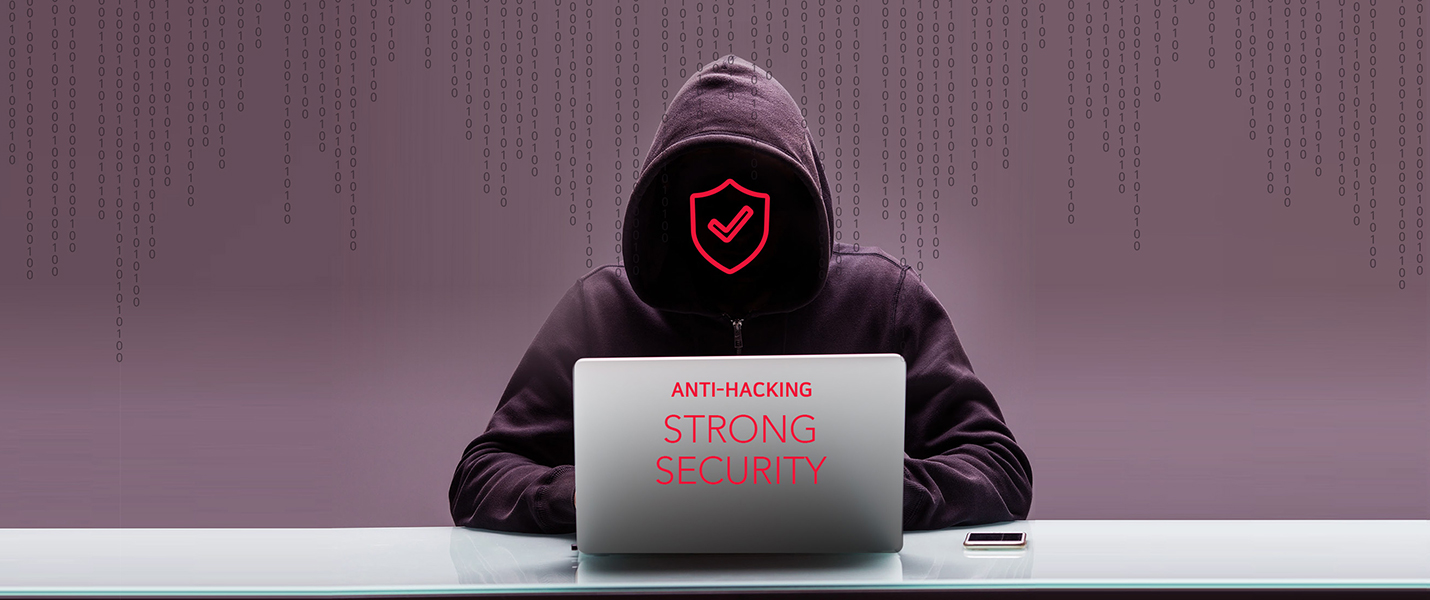 Important information is secured using AES-128 encryption, using exclusively developed security,
SEAL (Secure Encapsulation for Application Layer), to provide a secure app environment.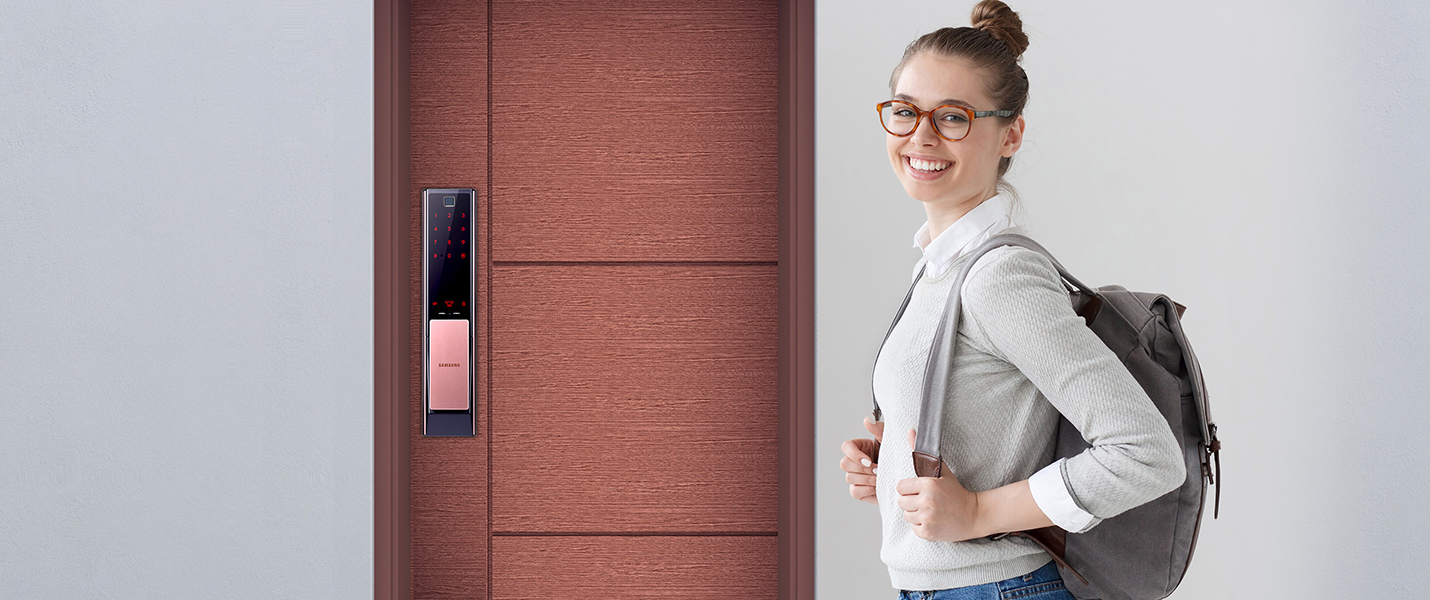 Approaching the door will automatically activate the touch pad allowing convenient passcode entry.
Repeated pacing around the entry will also set off the alarm.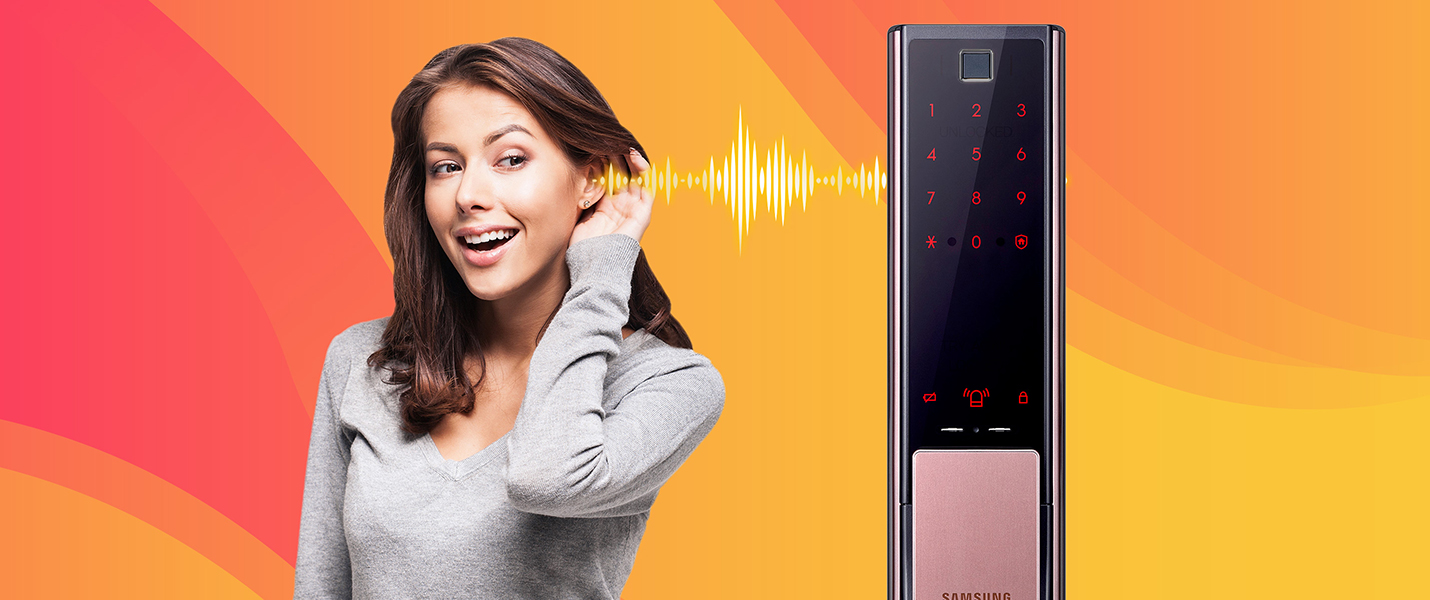 Spoken feedback to guide users for setup and ongoing use.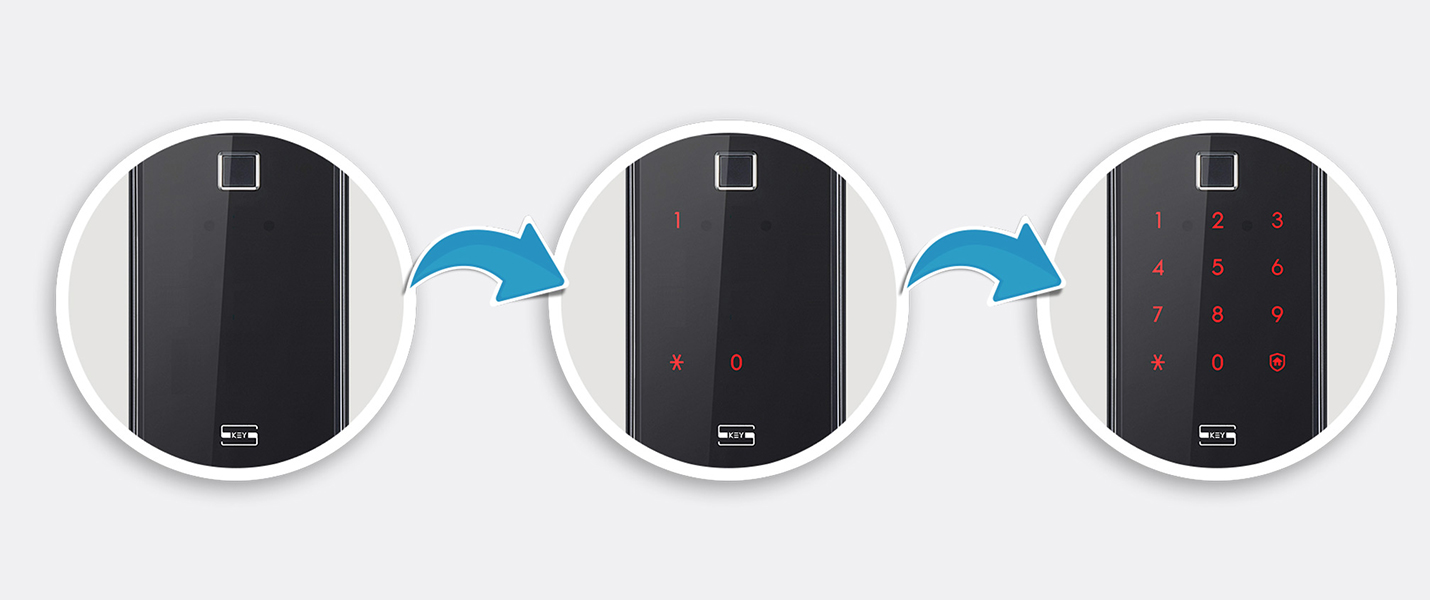 Before entering your password you will be prompted to tap two randomly chosen digits,
making it impossible to guess which numbers you have entered by looking for smudges.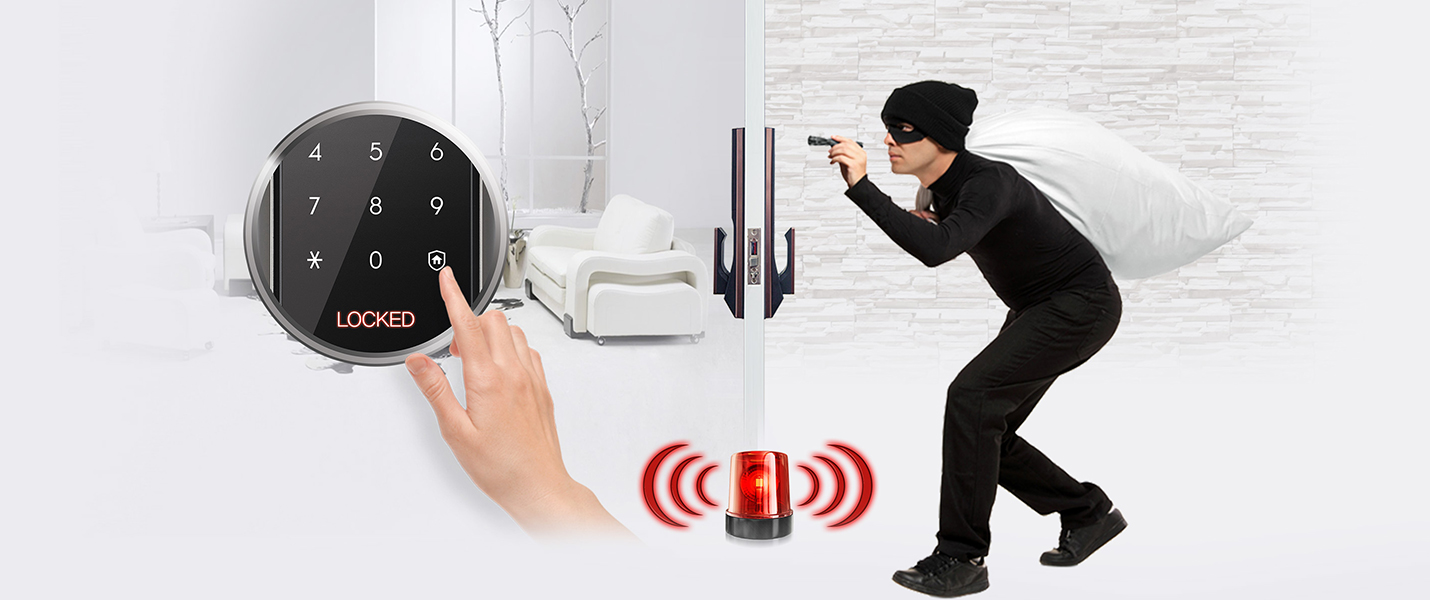 One-touch Anti-theft set-up
Set up the intruder prevention feature with a single touch to burglar-proof your home when your family is away.
During this feature, an alarm is set off when the lock is operated from the inside; a sign of a burglar attempting to make an escape.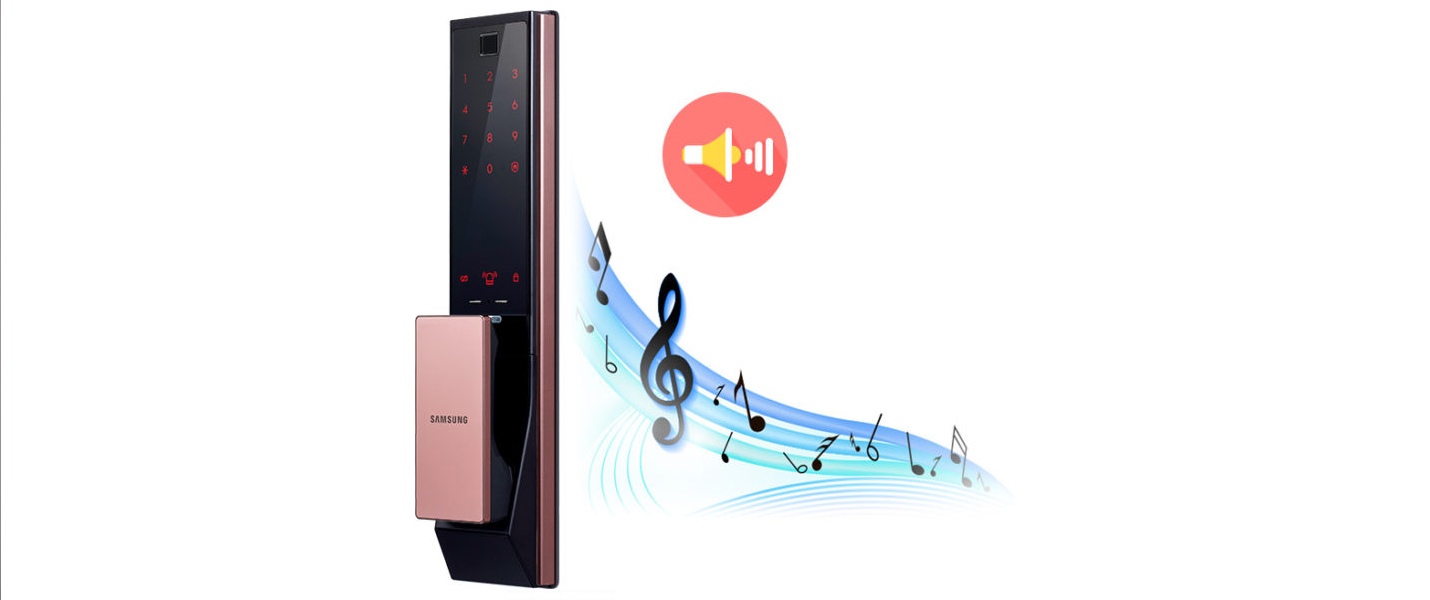 If you have a little child or often enter/exit your home late at night, you can adjust the volume or mute the key tone ore the door opening melody for your family or neighbourhood.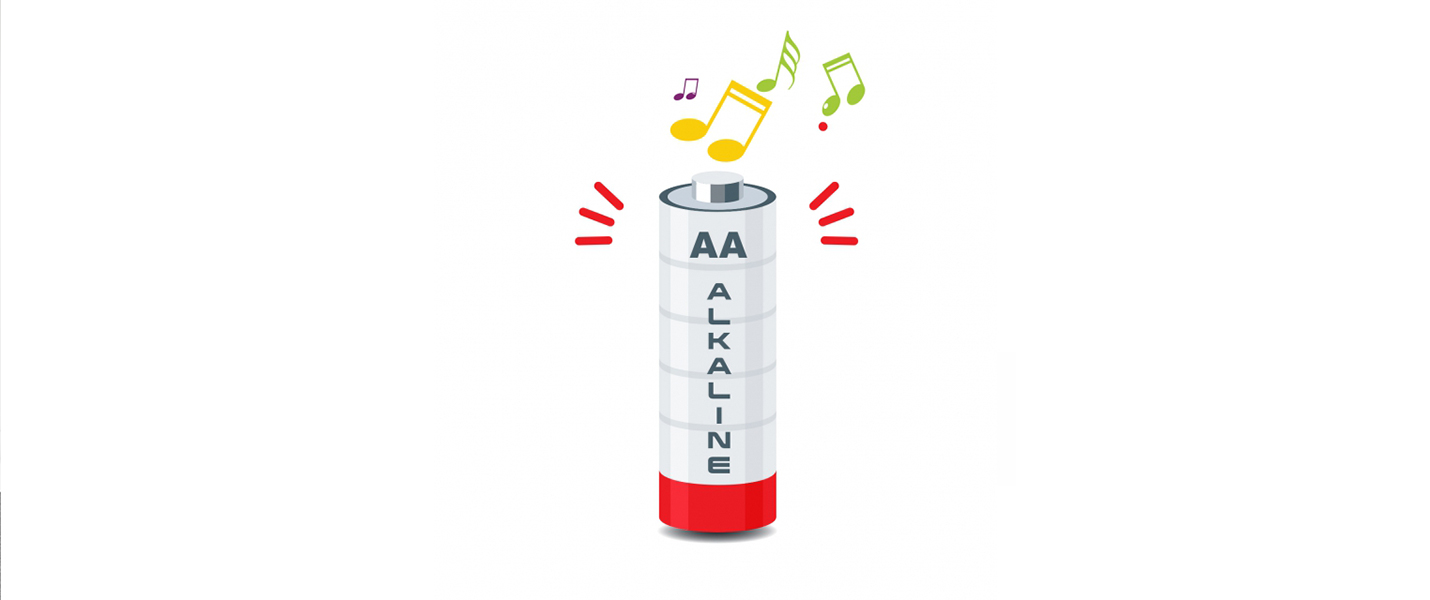 If the batteries are running low, The door lock informs you through a specific melody or keypad LED. You can easily replace the batteries without having to check the battery life.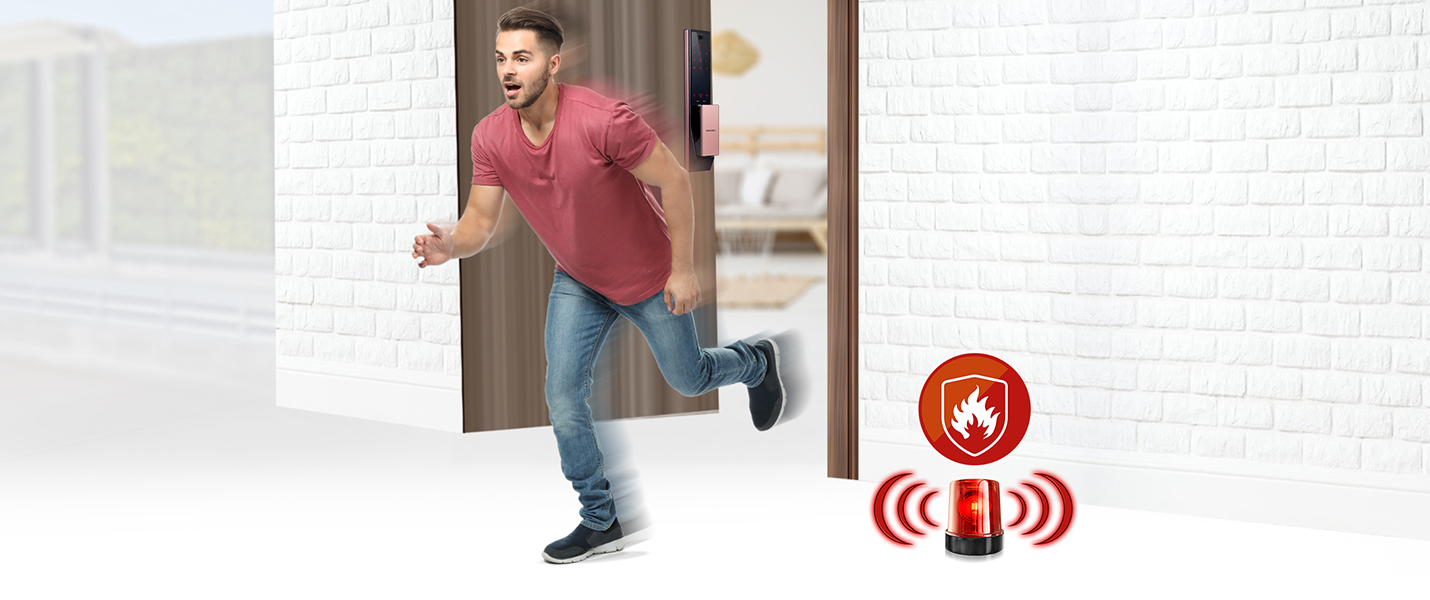 High Temperature Alarm When the built-in sensor detects abnormal high-temperature, the alarm will be triggered, and the doorlock will flash to alert the user. The doorlock will be also automatically unlocked to allow fast escape.
* High-temperature detection function is operational at about 70 °C ± 10 °C ; this can vary depending on the installation environment.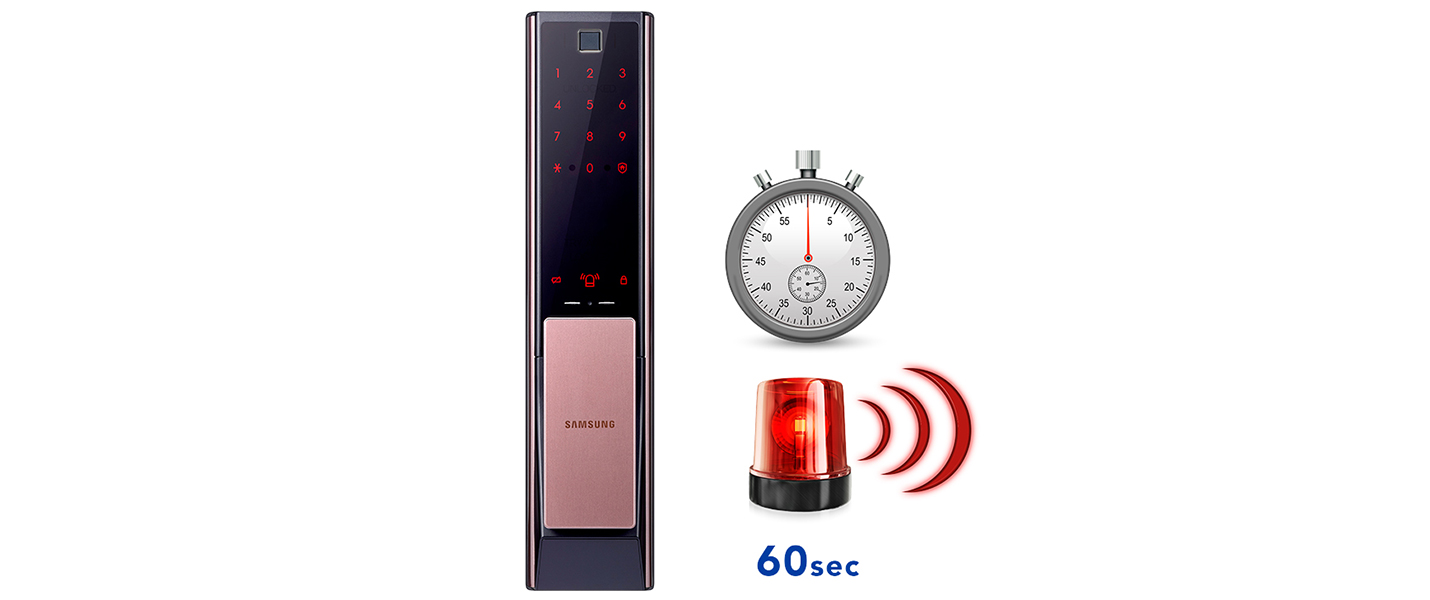 Suspicious movement alert
When the equipped IR sensor detects any suspicious movements for prolonged periods of time, the door lock sounds a warning siren to ward off unwanted guests.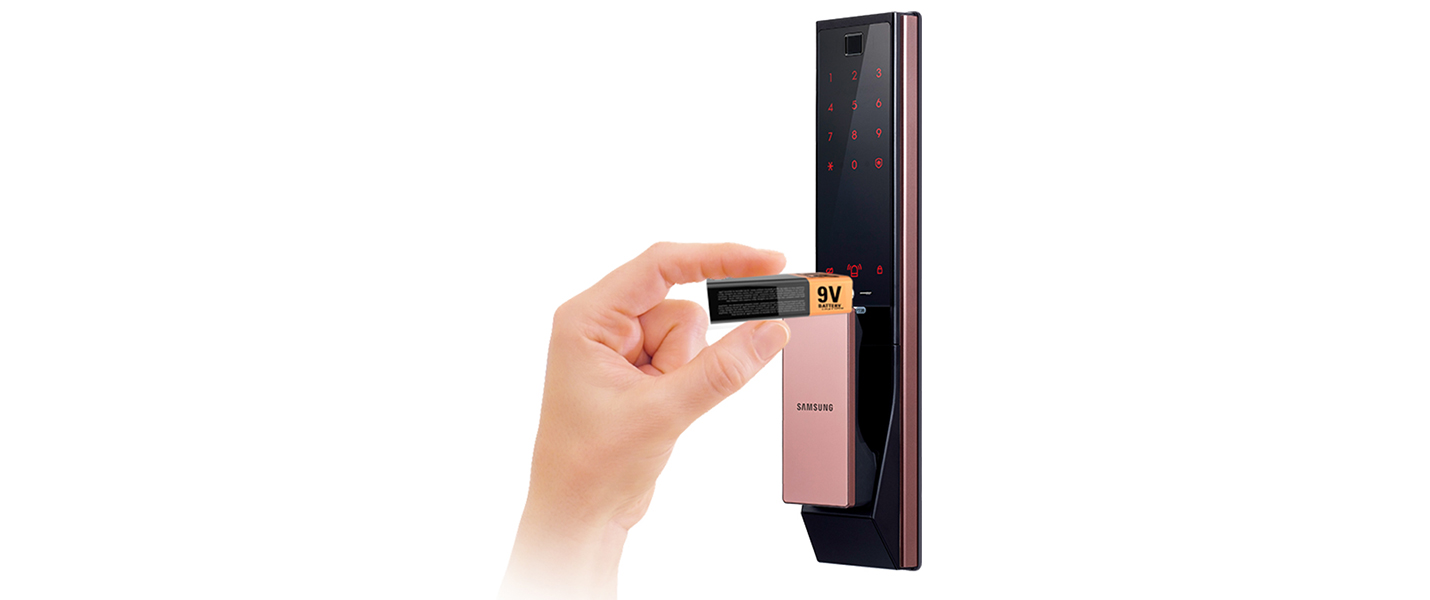 If you fail to replace the batteries before they are fully discharged, you can still open the door with a 9v battery on the emergency battery terminal.