Description
5 Different Authentications to unlock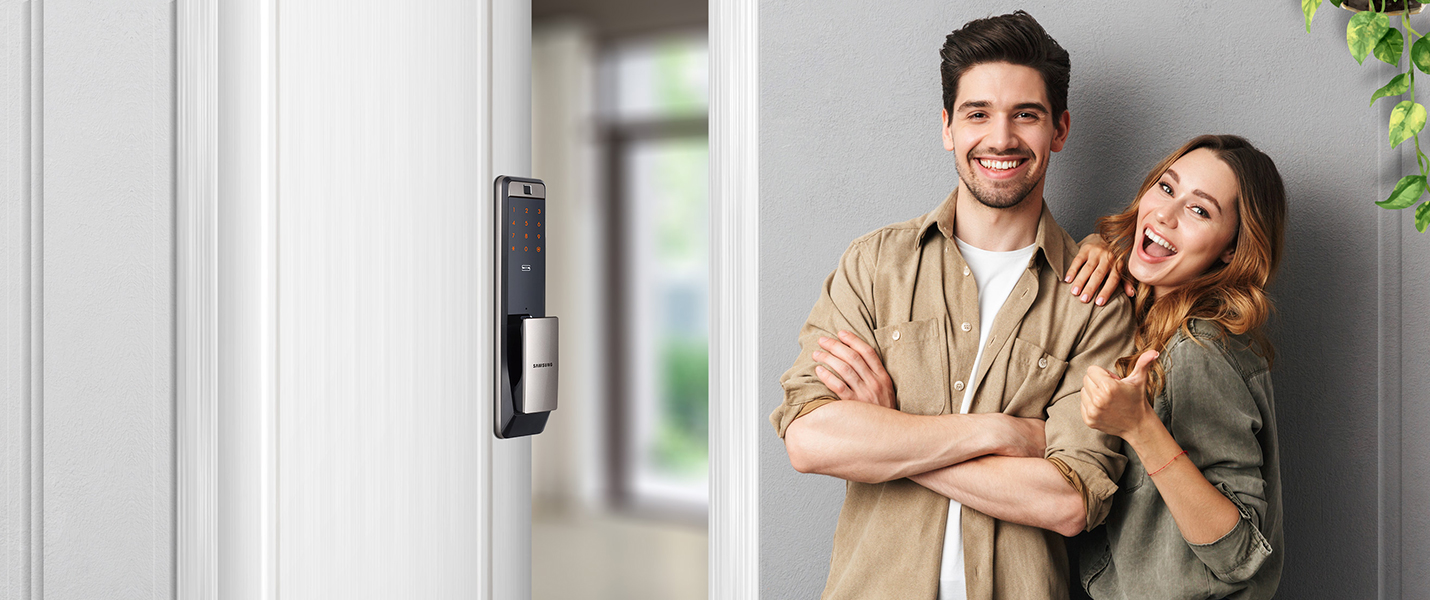 Smart WiFi Digital Door Lock
Anytime, Anywhere, Always Connected.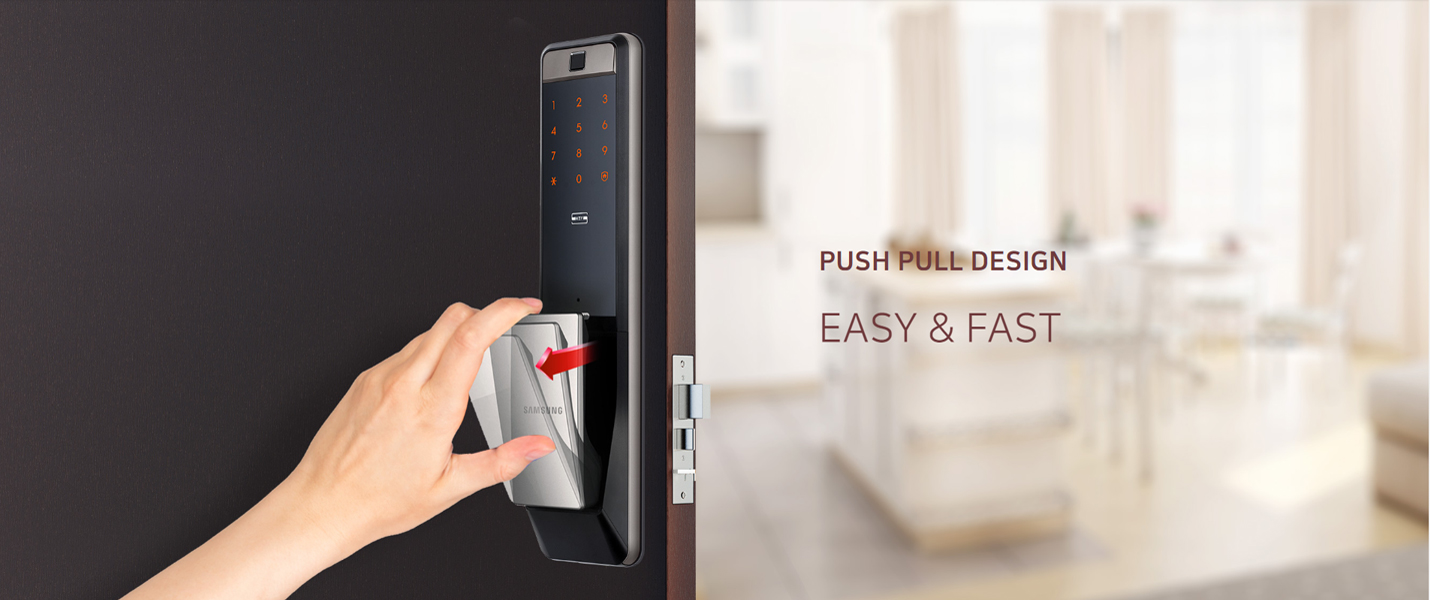 One action to open or close
You can easily open the door by pushing or pulling the easy Push-Pull handle with low noise, and vice versa.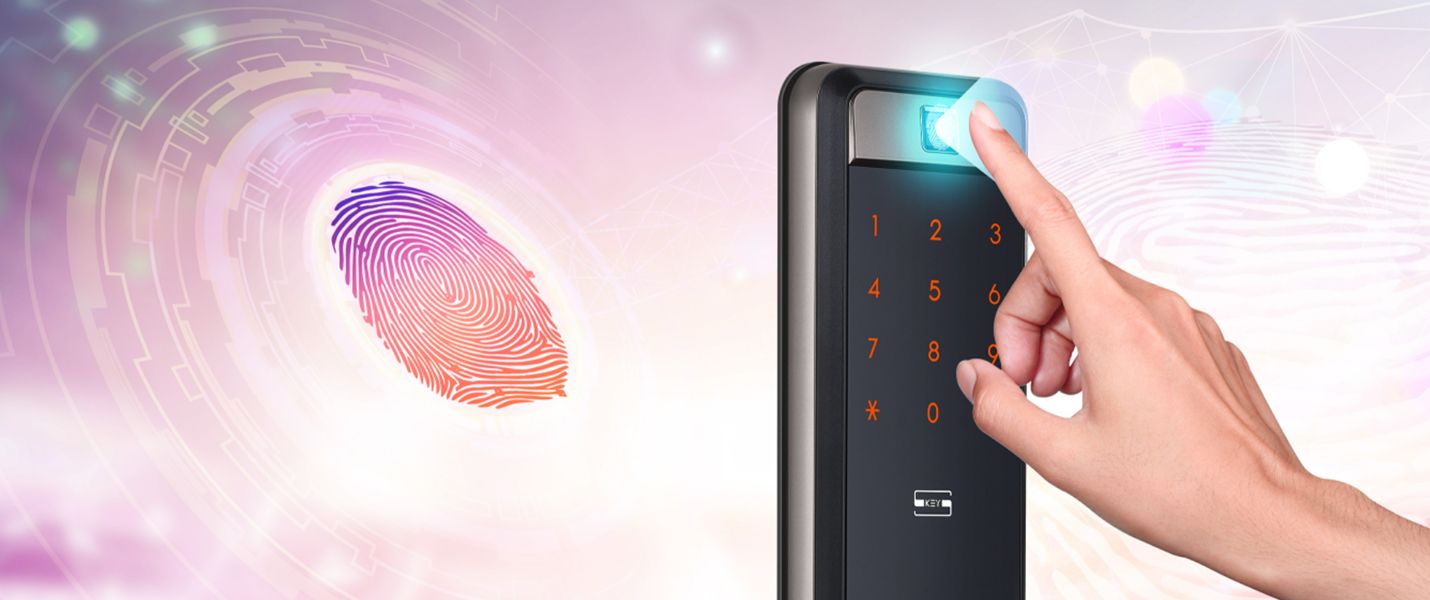 Your finger is the key
Just one touch with your finger to open the door with fast and accurate fingerprint sensor. Give you a piece of mind.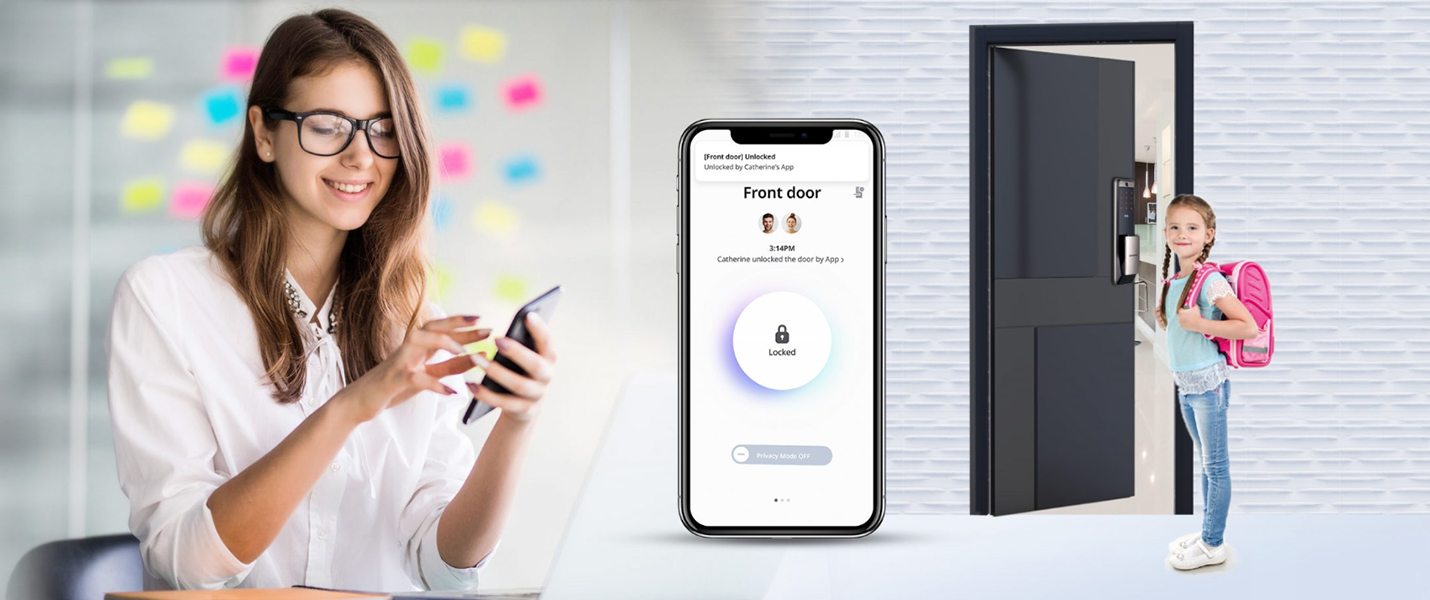 Unlock with Smartphone from Anywhere
Your smart phone is the door key. Simply and securely unlock the door with your smartphone from anywhere.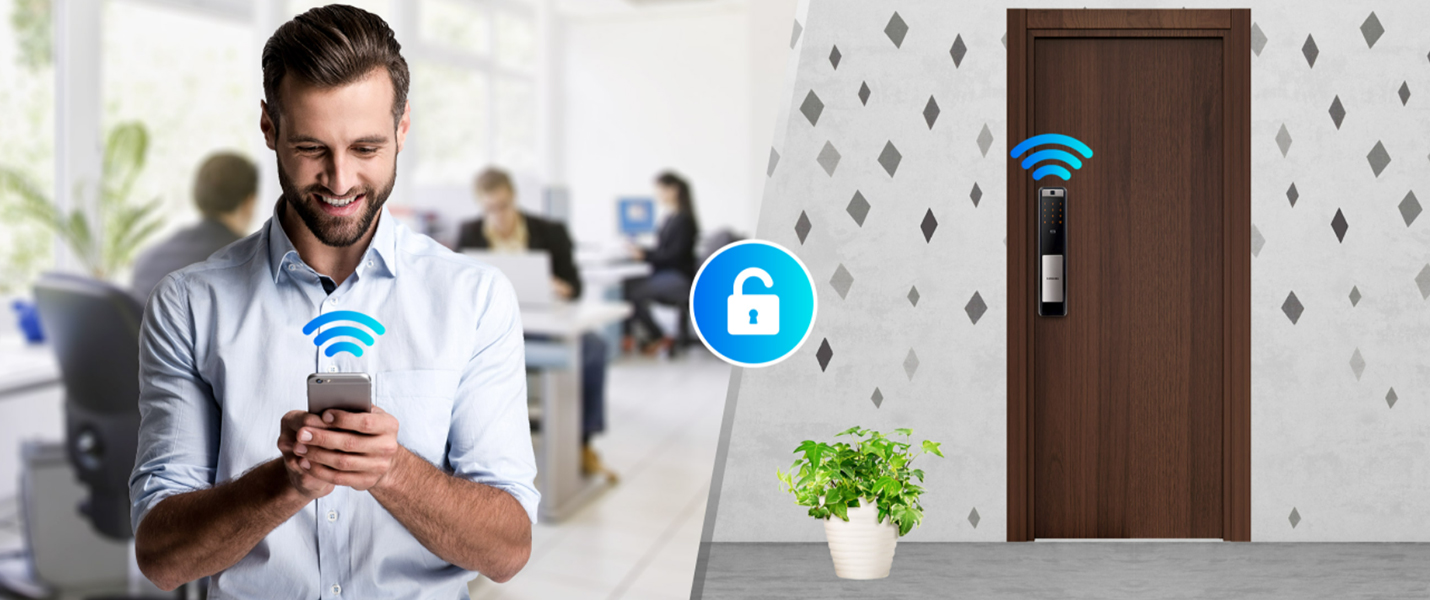 Be alerted on door lock status and remote command anytime and anywhere.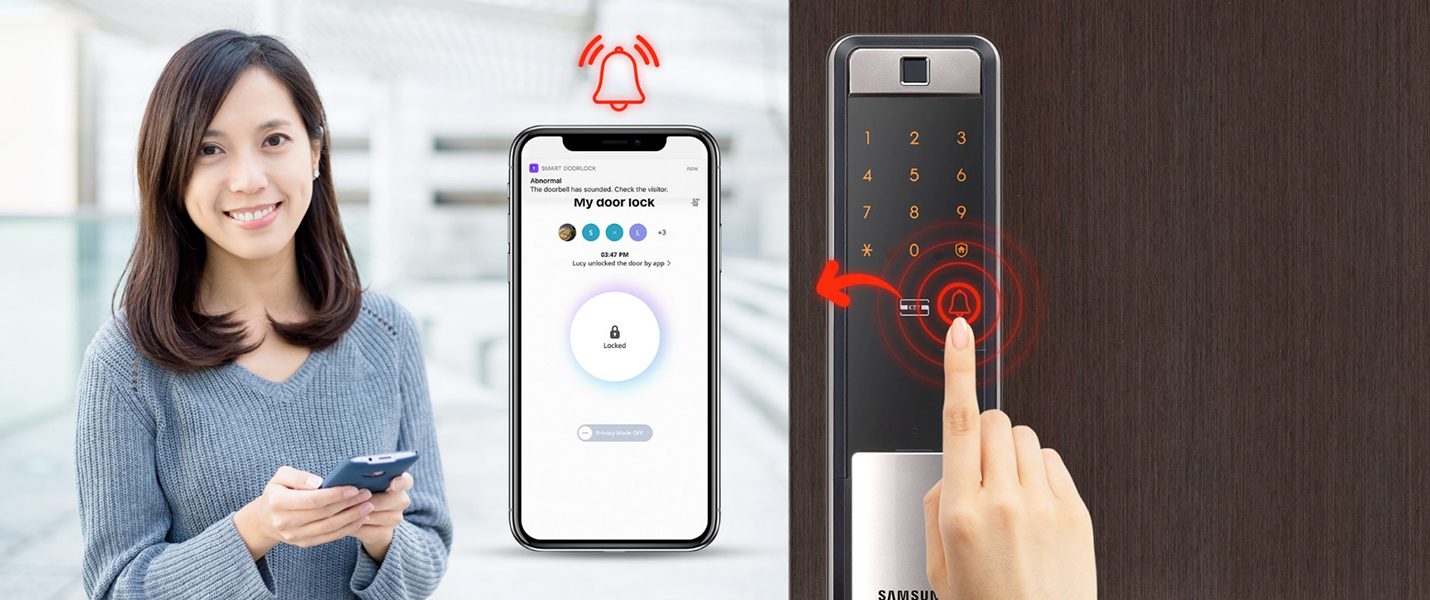 Receive alerts when visitor touches the smart bell icon (the door bell icon) on the touch pad. Your phone acts as your doorbell.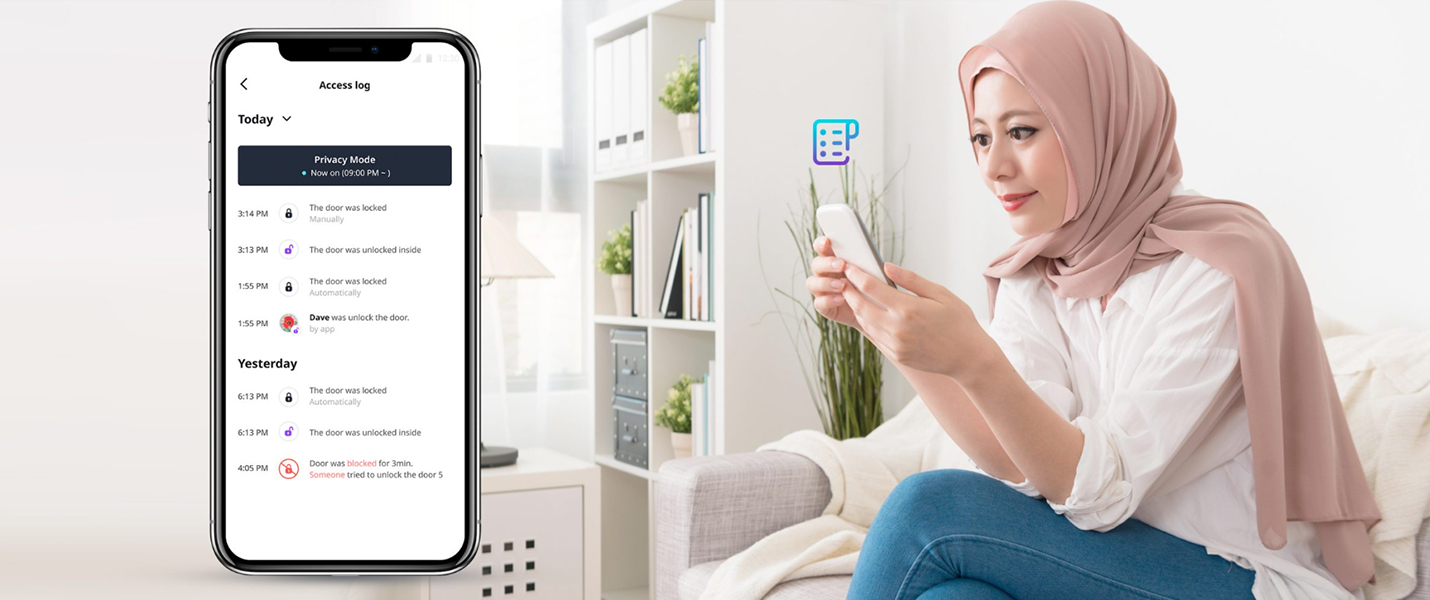 Know who is coming home in real-time. Receive alerts when members of your family arrive home. Browse access history logs.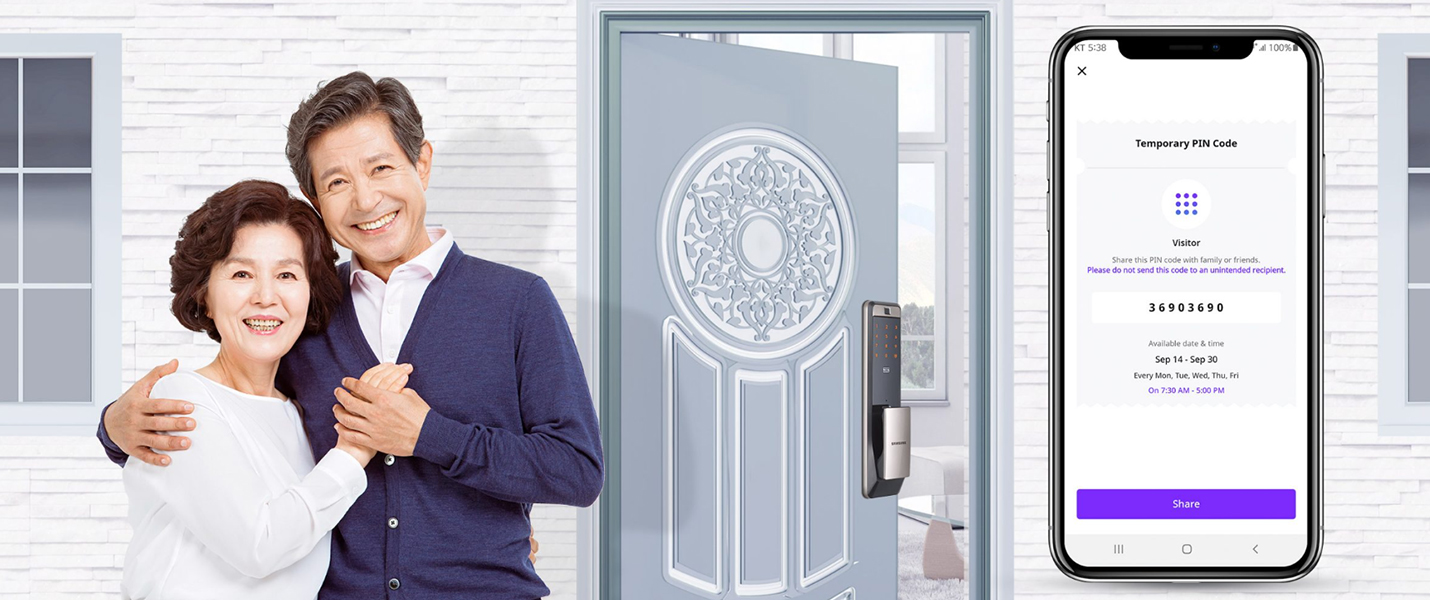 Time worker (the regular visitor) can enter and exit your house only at certain period of time. By setting duration password, you can check when the worker entered and exited your house.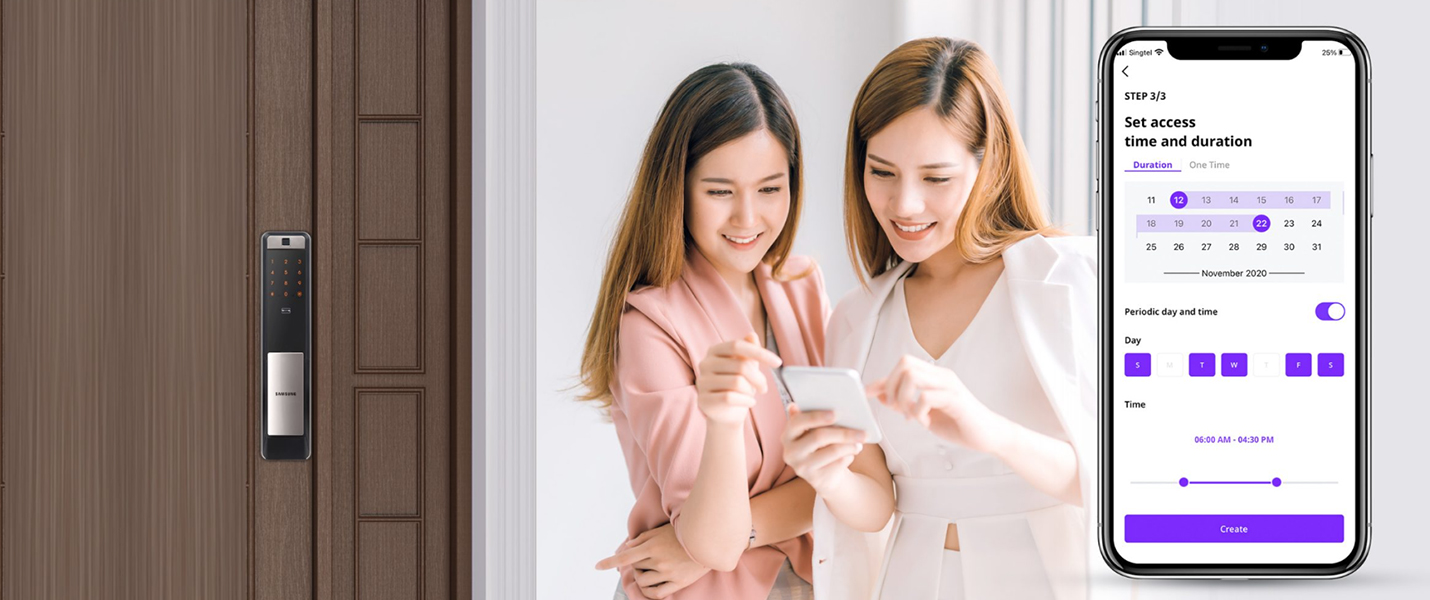 Issue single-use temporary passwords for convenient visitor access.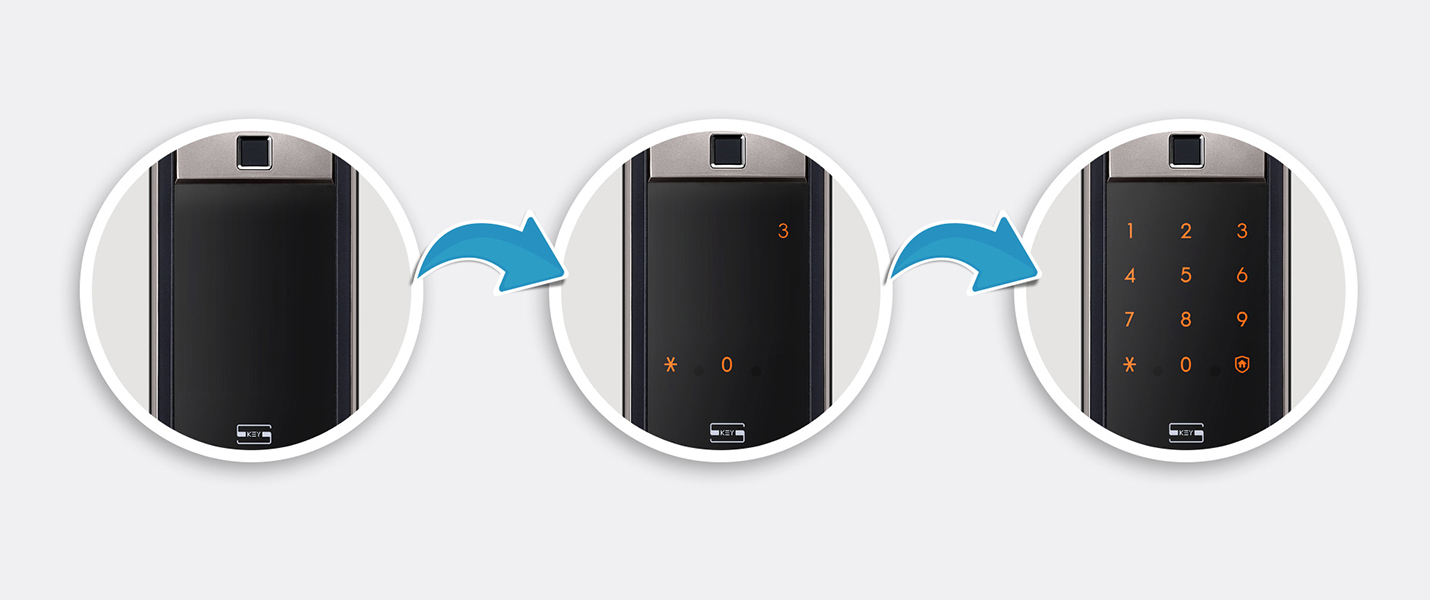 Before entering your password you will be prompted to tap two randomly chosen digits, making it impossible to guess which numbers you have entered by looking for smudges.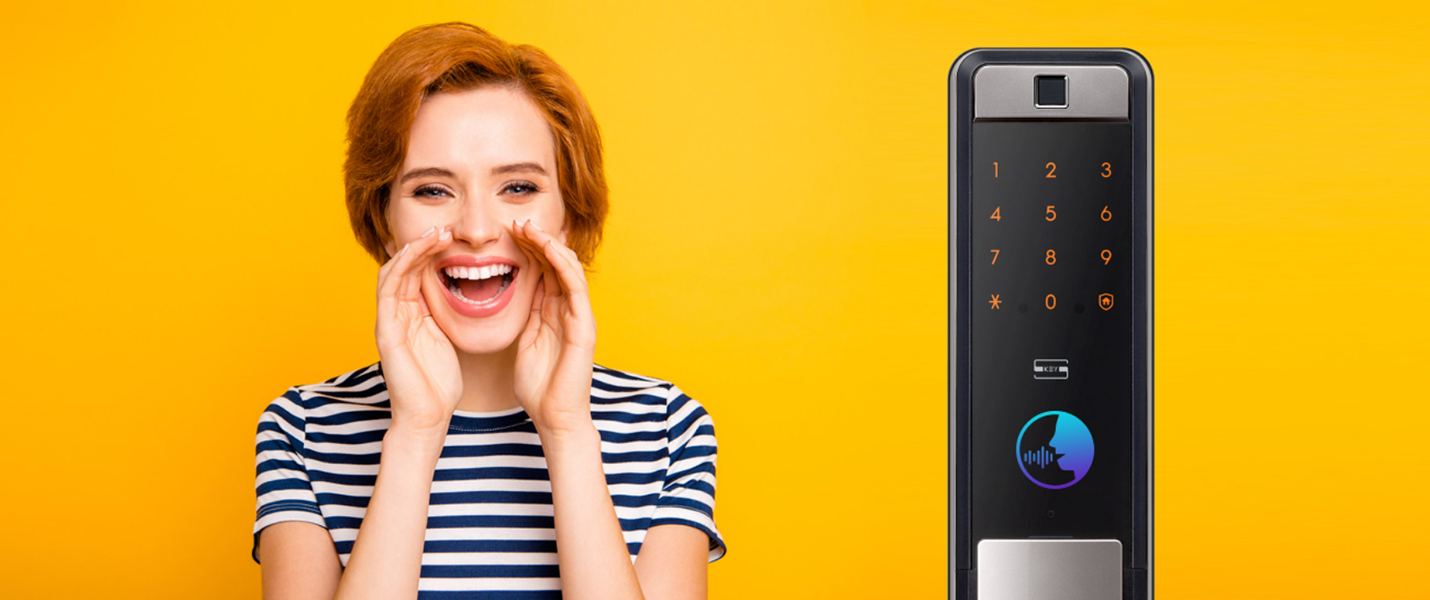 Spoken feedback to guide users for setup and ongoing use.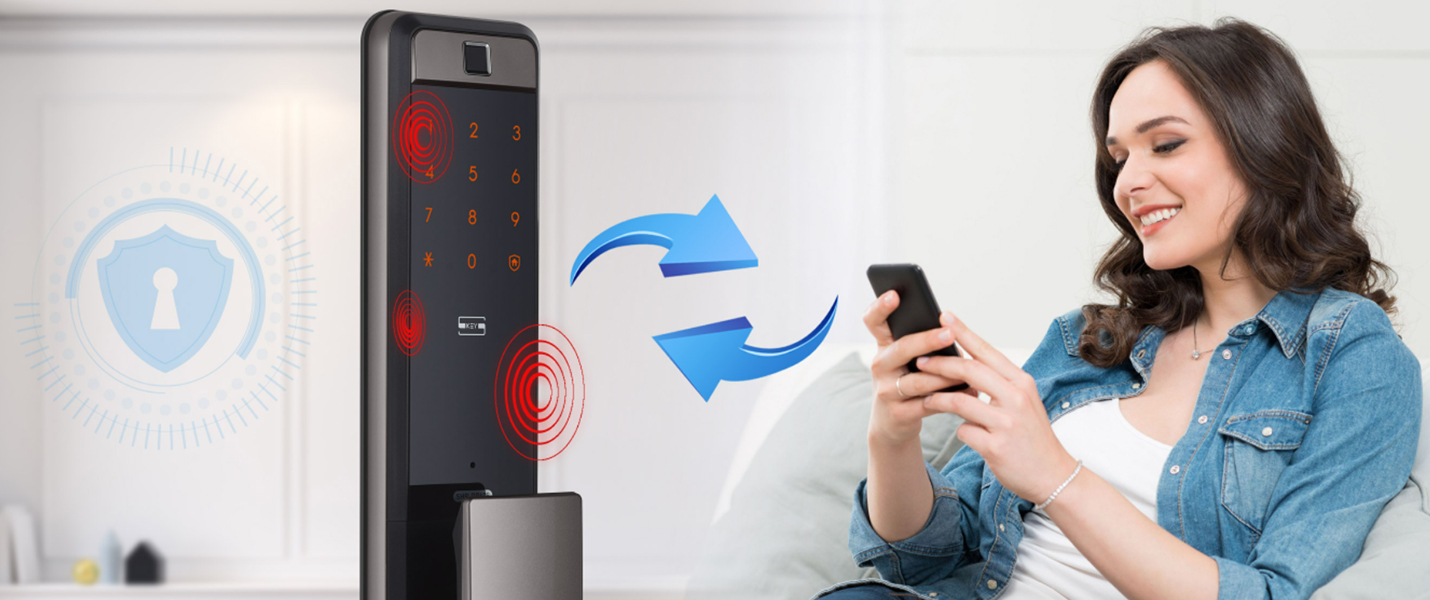 Enhanced User Data Security
3 different user data protection technology using White-Box Cryptography, Secure Encapsulation for Application Layer and App Hardening. Important information like access codes and app data is protected by state of the art security technology. If you lose your smartphone, you can erase your access codes easily.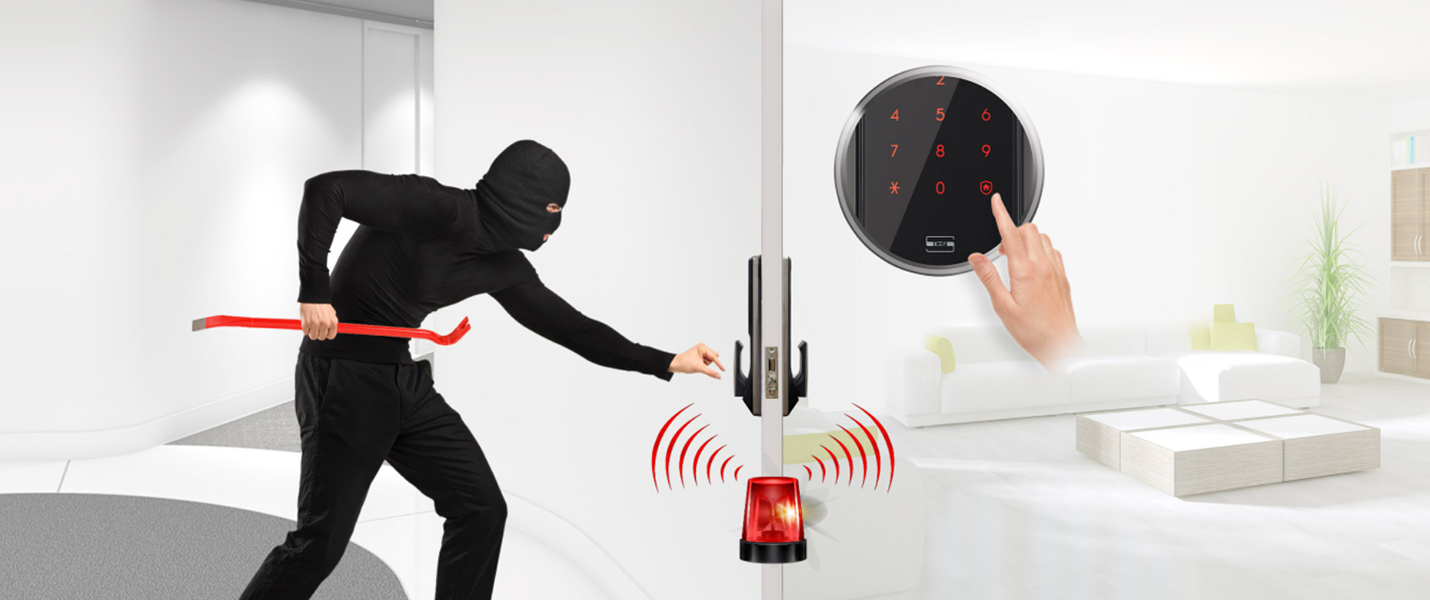 One-touch Anti-theft set-up
Set up the intruder prevention feature with a single touch to burglar-proof your home when your family is away. During this feature, an alarm is set off when the lock is operated from the inside; a sign of a burglar attempting to make an escape.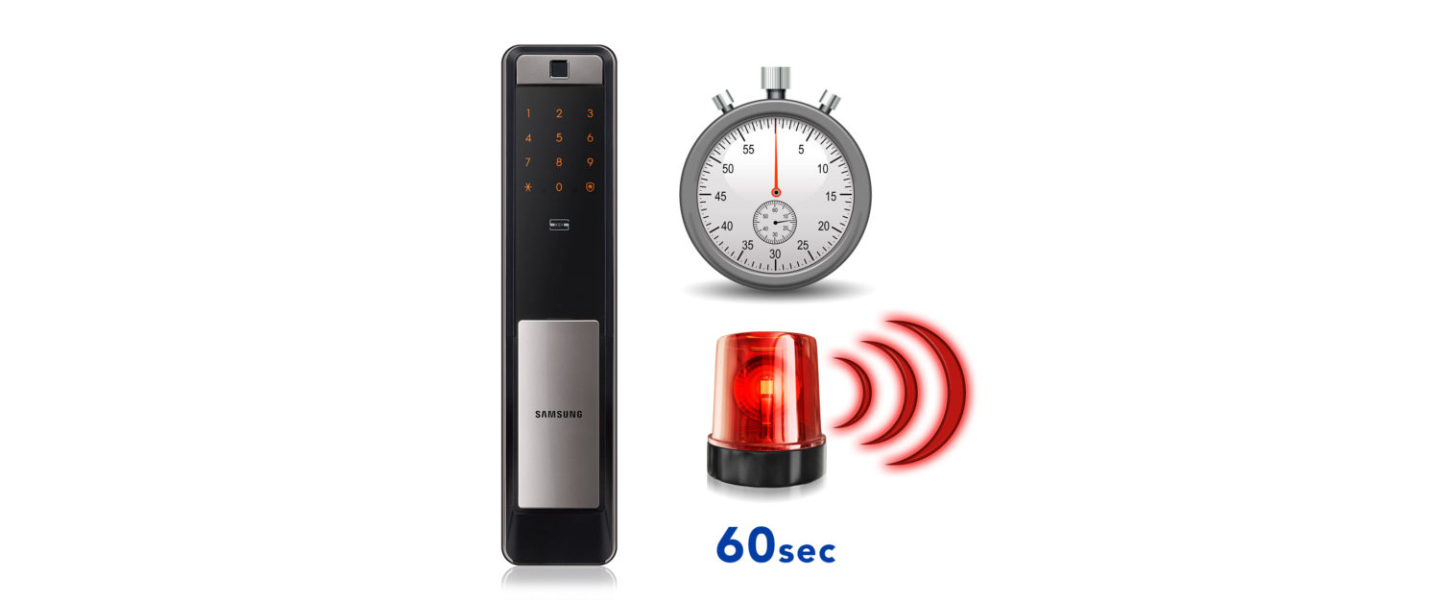 Suspicious movement alert
When the equipped IR sensor detects any suspicious movements for prolonged periods of time, the door lock sounds a warning siren to ward off unwanted guests.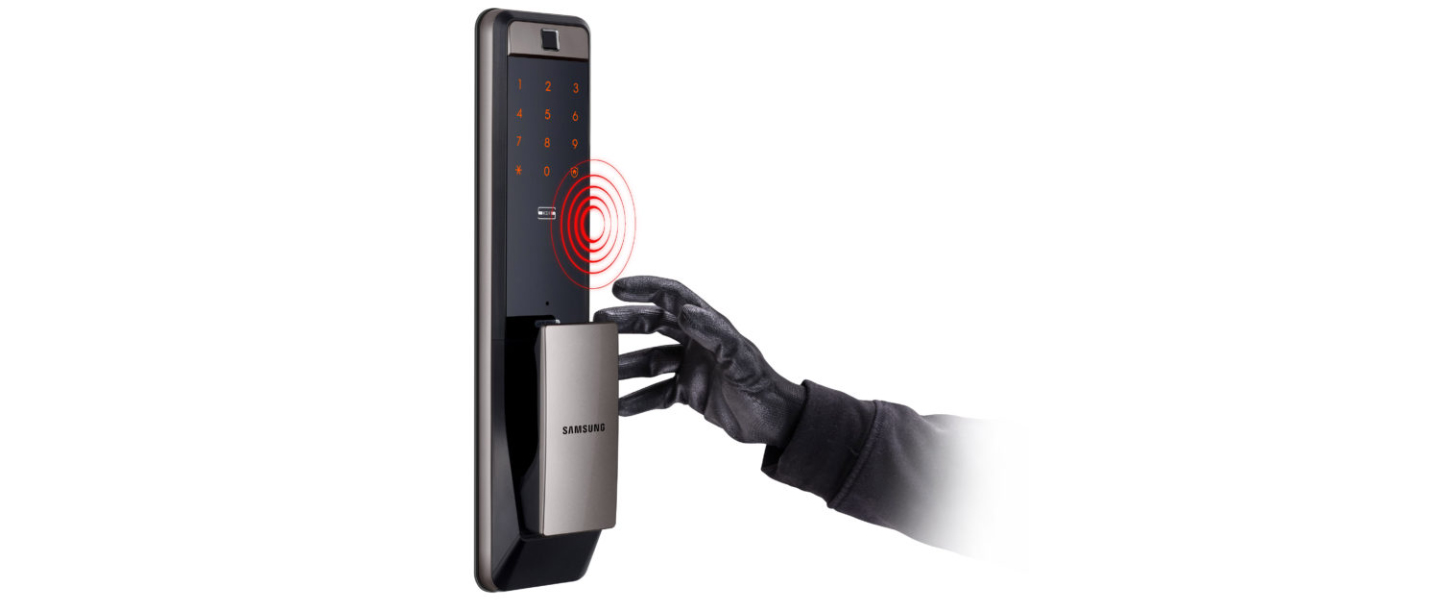 When the equipped IR sensor detects any suspicious movements for prolonged periods of time, the door lock sounds a warning siren to ward off unwanted guests. Attempted forced entry or tampering to bypass the lock will set off alarm immediately.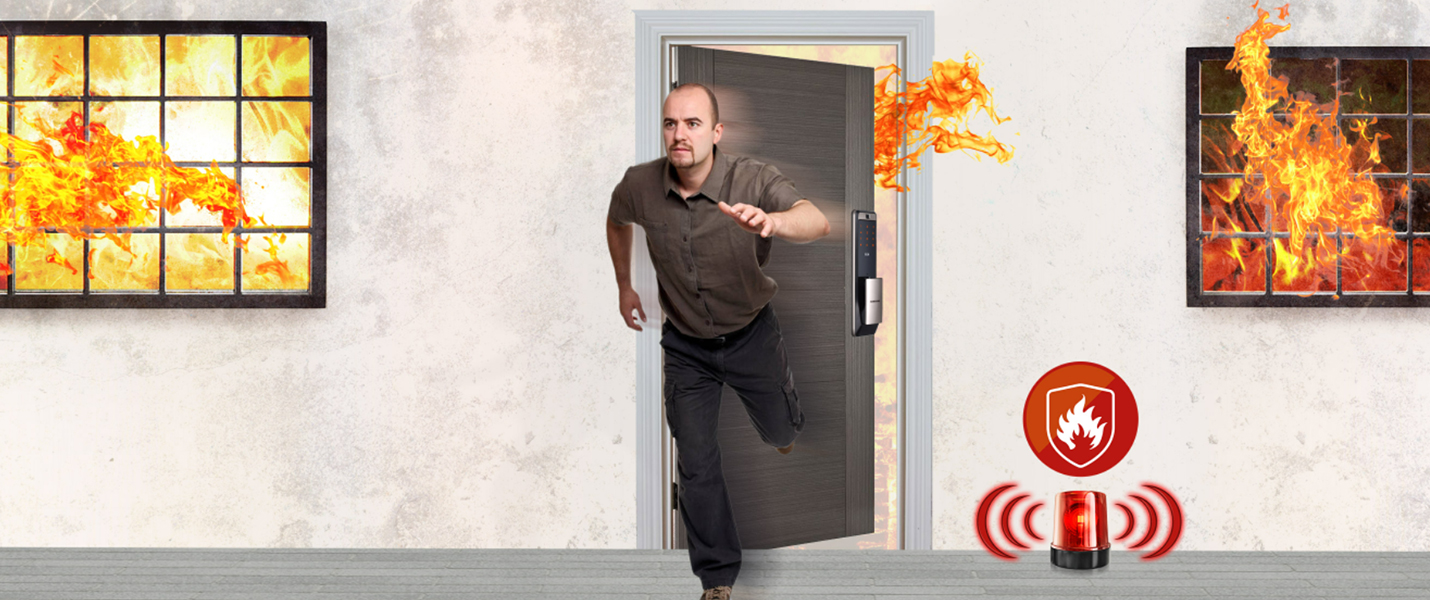 High Temperature Alarm When the built-in sensor detects abnormal high-temperature, the alarm will be triggered, and the doorlock will flash to alert the user. The doorlock will be also automatically unlocked to allow fast escape.
* High-temperature detection function is operational at about 70 °C ± 10 °C ; this can vary depending on the installation environment.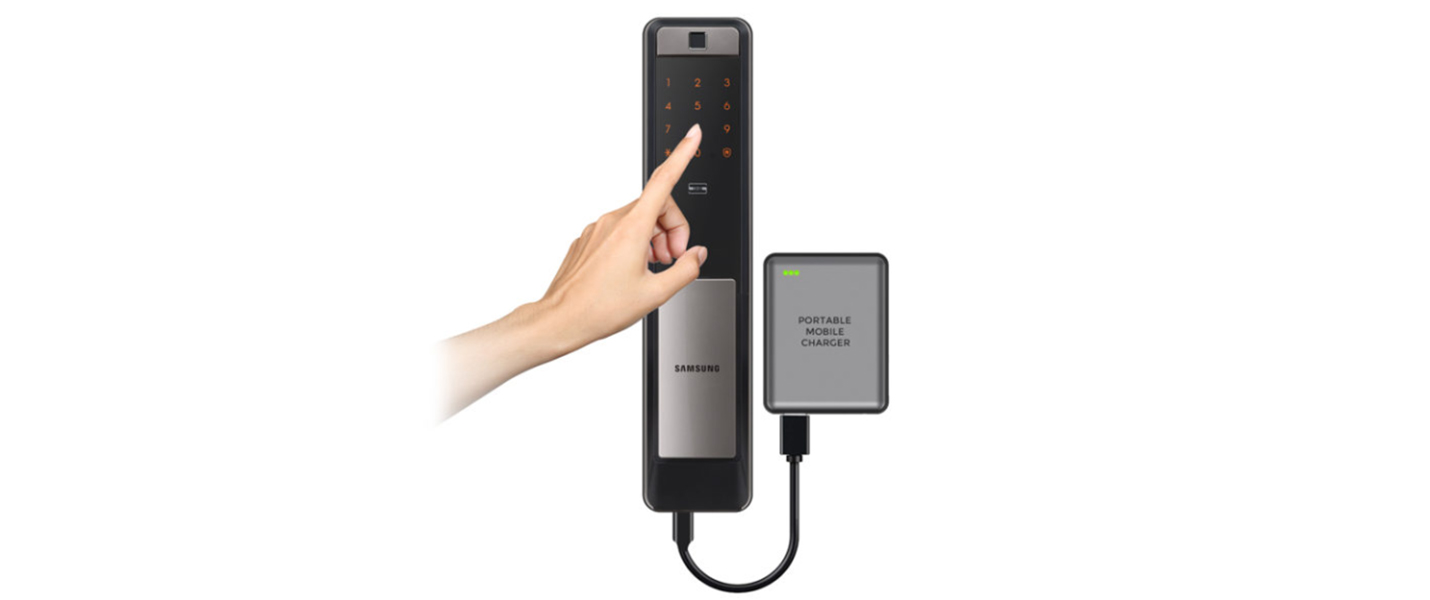 If batteries are not replaced on time, they will be completely discharged and the lock will not operate. To open the door, connect a Micro USB 5-Pin cable from a smartphone portable charger to the Micro USB power input on the bottom of the outer body, and then authenticate the fingerprint or enter the password.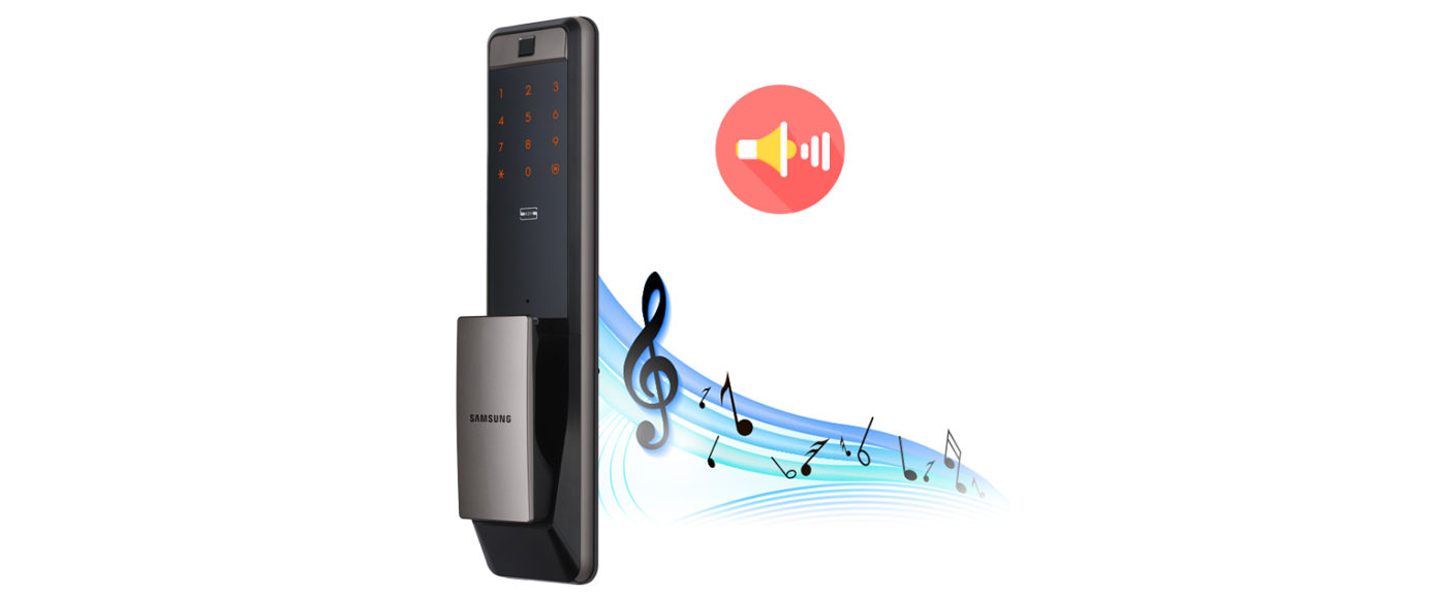 If you have a little child or often enter/exit your home late at night, you can adjust the volume or mute the key tone ore the door opening melody for your family or neighbourhood.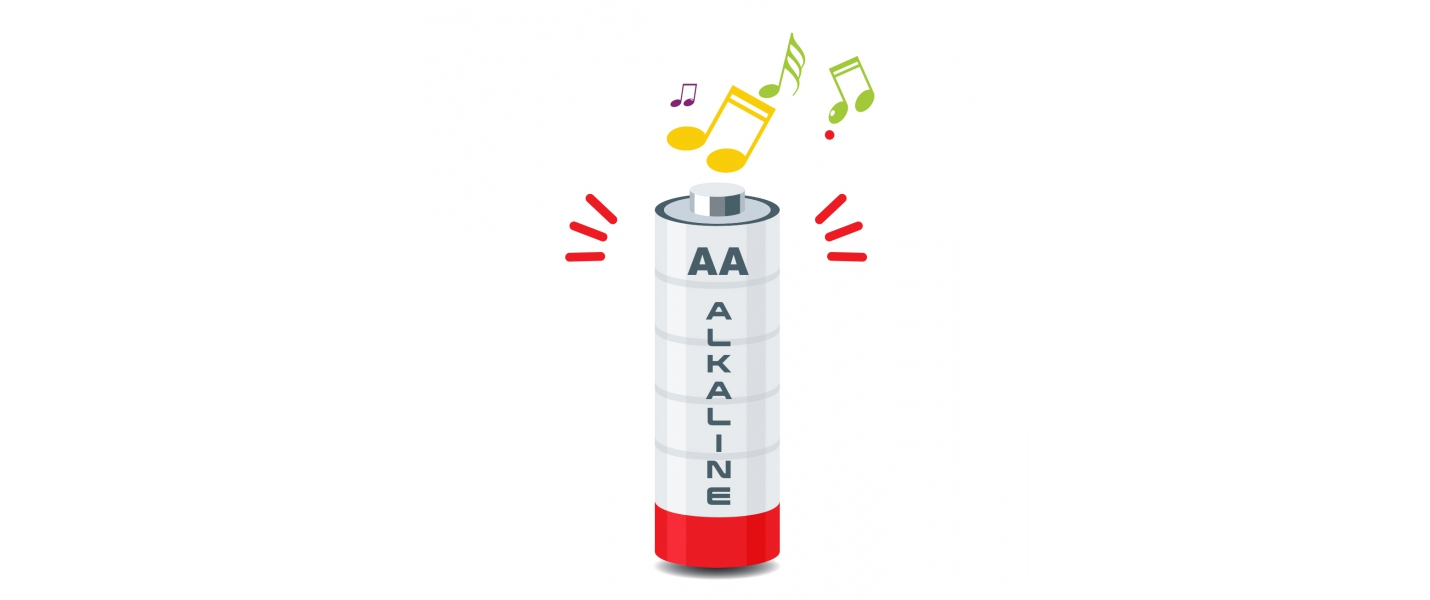 If the batteries are running low, The door lock informs you through a specific melody or keypad LED. You can easily replace the batteries without having to check the battery life.