A GUIDE TO IMPROVING SAFETY AND SECURITY IN THE WORKPLACE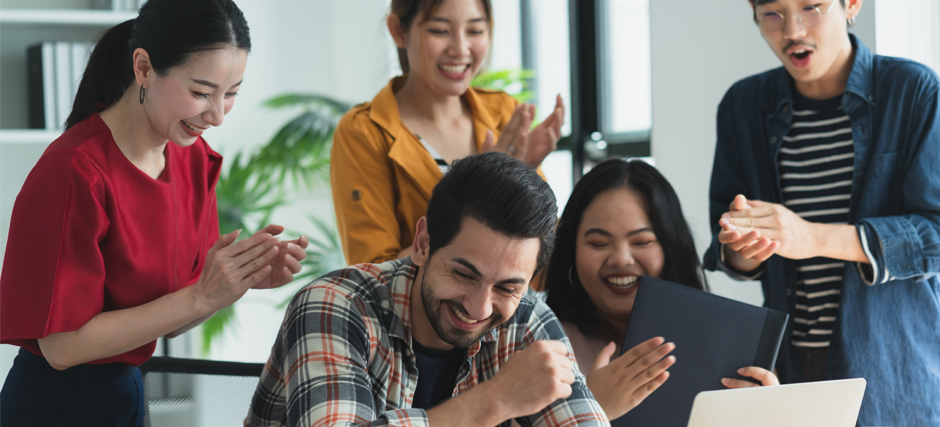 1.   Introduction
These days, more and more employees are devoting their time to work than their family. Due to the amount of time many workers spend at work, they often see their workplace as a second home. Some of us work from 9 am to 6 pm, five days a week, while others may spend even more time doing overtime. In order to ensure employee wellbeing, retain talent, and ensure improved productivity at work, it is crucial for businesses to establish good workplace safety and security. This is also an important factor that many potential hires look at before deciding whether or not to join an organisation. In this article, we share more about workplace security and what businesses can do to keep their premises safe. 
2.   What is Workplace Security?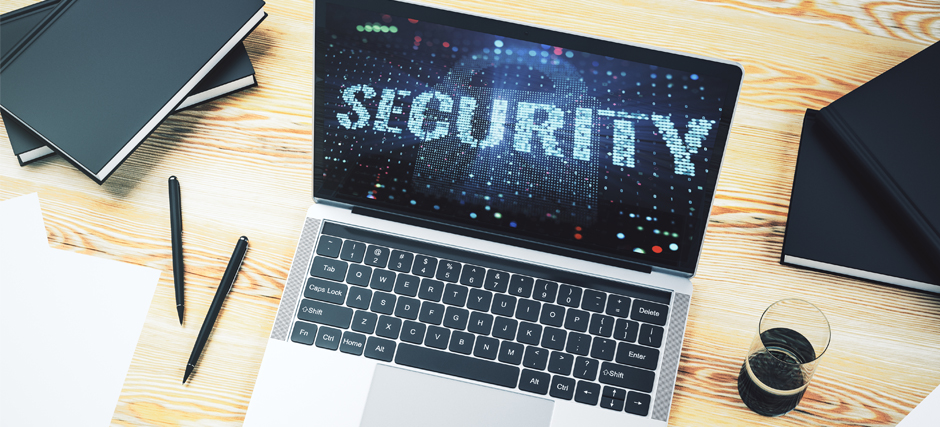 Simply protecting your place of business from break-ins does not ensure workplace security. Companies need to also battle with threats related to cyberspace, such as information security, cybersecurity, and more. Workplace security is also about keeping your employees and visitors safe, as well as securing all assets, networks, and data, to safeguard the company's interests. Businesses that are embracing remote or hybrid work arrangements will also need enhanced security as there may not always be staff physically present at the premises, allowing security breaches to happen a lot easier. 
3.   Why is Workplace Security Important?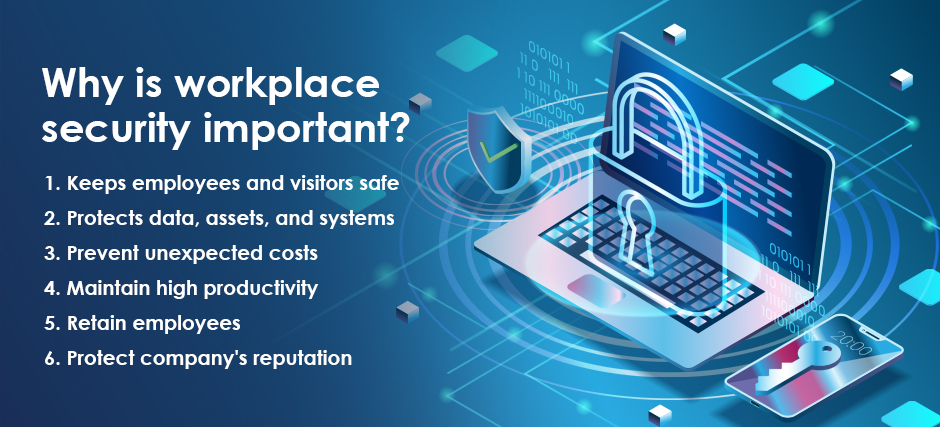 Workplace security is important for some very obvious reasons, such as to keep employees safe and prevent criminal activity from occurring within the facility. More and more employees today are also prioritising security in their workspace. There are also financial reasons to improve physical security. For example, any accidents or data breaches may require large sums of money to rectify or may cause significant downtime. Businesses must always stay alert if they wish to avoid IT failure, theft, or workplace accidents. Here's why workplace security is important.
3.1    Keeps Employees and Visitors Safe
A strong security system helps to keep people entering and leaving your premises safe. Your employees and visitors want to feel at ease and protected when they enter your space, and having good security helps to guarantee safety to a certain extent by ensuring that they will not be put in danger. 
If there are any trespassers, their entrance will be captured and reported. There are also ways to easily deny these people from entering the premises, allowing only authorised persons to come into contact with your business and its employees and visitors. If you can provide a safe and secure working environment for your employees, you will increase productivity, boost employee morale, and retain them. 
3.2    Protects Data and Systems
Threats to businesses can occur both physically in the workplace and digitally via cyberspace. In fact, threats to digital security are more prevalent than ever, particularly in today's digital landscape. By fending against these dangers and ensuring workplace security, businesses protect their assets and data from mishandling, misuse, theft, and more. This safeguards the company against losses, noncompliance with regulations, and reputational harm. 
3.3    Protect Against Unexpected Costs
Any theft or damage to your company's assets, as well as incidents involving your employees or visitors, may result in unexpected costs such as medical bills, repair fees, and more. By ensuring workplace security, you can avoid these problems and reduce the risk of having to pay large sums of money for any rectification work or compensation. 
3.4    Maintain High Productivity
Problems with security can significantly disrupt your operations. For example, an accident, such as a robbery, can injure your employees and affect manpower resources. This may hinder operations from running smoothly. Other issues, such as malfunctions in access control security systems or data corruption, can also stymie processes, cause downtime, and reduce productivity. To return to normal operational speeds, businesses must first remove these obstacles.
3.5    Retain Employees
A safe and secure work environment provides job satisfaction to employees, which is critical for improved morale, performance, and retention. Studies have also shown that safety and security can help boost employee engagement and motivation. Not only will this improve their attitude at work, but also play a significant role in determining whether or not an employee will stay with a company. 
3.6    Corporate Reputation
Workplace security illustrates a responsible business leader to employees, investors, and customers. It demonstrates your seriousness and capability in protecting sensitive data, which helps you gain more trust from each of these individuals. 
4.   What Should Businesses Do To Ensure Security?
Keeping your workplace safe and secure is critical if you want to keep your business afloat. Due to the large number of valuable items and data in places of businesses, they are typically prime targets for security breaches. Hence, it is important to protect the safety and security of the workplace. Here's a brief guide to help you get started.
4.1    Create A Robust Security Plan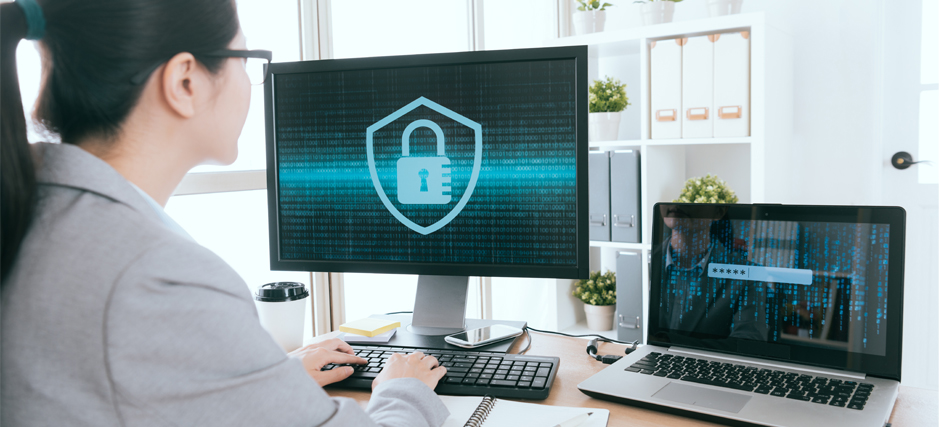 Developing a proper plan that outlines the steps that must be taken to increase security is the first step businesses should take. This plan should include actionable steps for both the physical location of a business and its cyber data. It should list out the procedures and regulations that employees must follow when navigating different areas of the workplace or when a security breach is detected. For example, employees should always check into the office with their own staff ID tags and always keep the tags with them for identification purposes. Employees can always refer back to this plan to find out what they need to do, or make improvements to the system as they go.
4.2    Allocate Designated Storage Spaces for Valuable Assets
The company's expensive equipment, supplies, and any other items must be kept in a secure location. Having these things scattered around increases the likelihood of them being misplaced or stolen. The best way to protect them and keep track of where they are is to keep them all in a secure, designated spot. This way, employees will know where to find and/or store away these items. The company can set up a closely monitored storage facility where items are always kept locked up and require a password to unlock and access. This reduces the possibility of theft and damage. 
4.3   Think About The Office Layout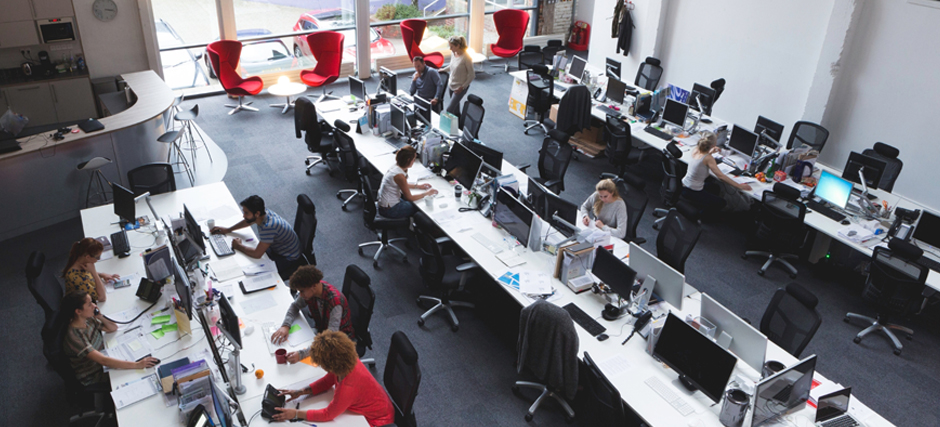 Many modern workspaces have an open floor plan. This means that there is almost no privacy, and everything each employee owns, as well as every company asset, is on full display. This isn't the most secure office layout, especially since some departments may have to deal with more sensitive information and products.
Businesses must have fewer open areas for maximum security and protection of confidential information or sensitive items that some departments must handle. The layout should also be done in such a way that visitors cannot easily see or access important information, and that they are restricted to a specific area that will be safe for them and the company. 
4.4   Invest in security equipment
One of the best ways to keep your office safe and secure is by implementing a strong security system of access control systems and CCTV camera systems. There are also many other tools that businesses can use to monitor and alert security teams of any breach instantly or deter crimes. 
5.   Security Systems Businesses Should Invest In
Every business, whether large or small, should have an adequate number of security equipment to protect their property, employees, and respond to emergencies. Security systems are critical to business operations, and can be used to deter robbery and theft, build trust, safeguard the company's interests and reputation, and prevent costly losses. Here are a few security systems that every organisation should invest in. 
5.1   Access Control Systems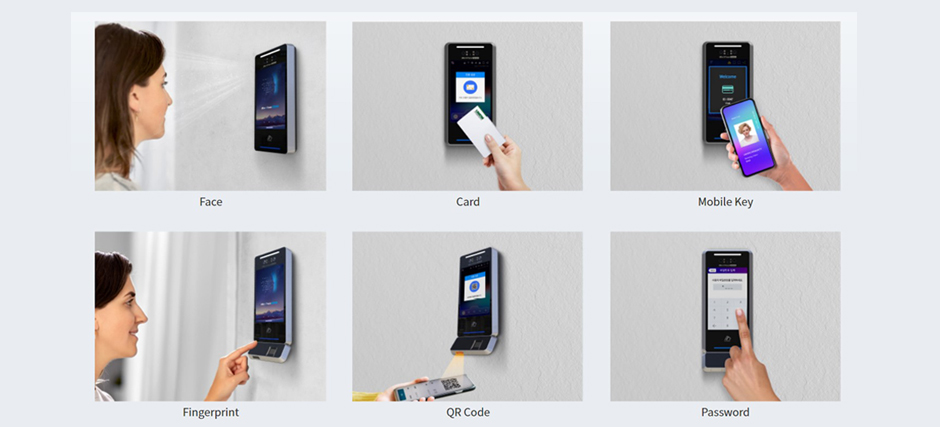 Access control systems are electronic systems that regulate who can enter a building, and when the access is allowed. The individual may be an employee, a visitor or a contractor, entering via foot or by vehicle, through various entrances. The system automates approval to allow authorised personnel to enter, which eliminates the need for a security officer to manually review and validate each entry. Access control systems can also help to deter and prevent intruders from entering. 
Businesses can benefit greatly from access control systems because they are convenient and efficient. Instead of using traditional locks and keys, access control systems improve control over access levels, reduce the likelihood of keys being lost, increase efficiency, and can be integrated into other security systems. 
5.2   CCTV Surveillance Cameras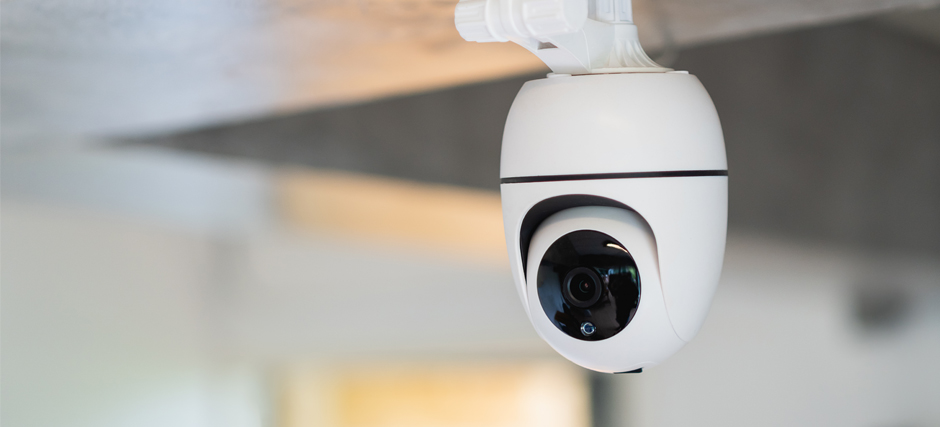 CCTV (closed-circuit television) camera systems are television systems in which signals are not publicly distributed, but are monitored for surveillance and security purposes. CCTV security systems rely on strategically placed cameras to capture and monitor any activity. They are also linked to monitors that will display what is happening in real time, allowing a security team to react quickly if an incident occurs. CCTV systems can monitor what is going on at the location where they are installed. 
Learn More: 5 Best Places In A Business To Install CCTV Systems
5.3   Security Alarms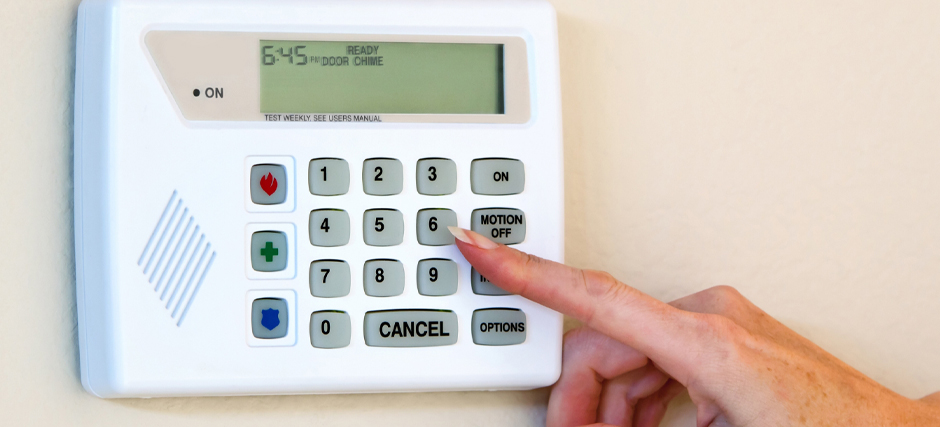 Security alarms are systems designed to detect intrusion, a breach, such as unauthorised entry, or an incident. A competent security system is crucial for every company because it not only prevents theft and robberies, but it also saves time and money by protecting against potentially costly damages. Common types of security systems include window and door sensors, motion detectors, signal alarms, and more. 
6.   Characteristics of A Good Access Control System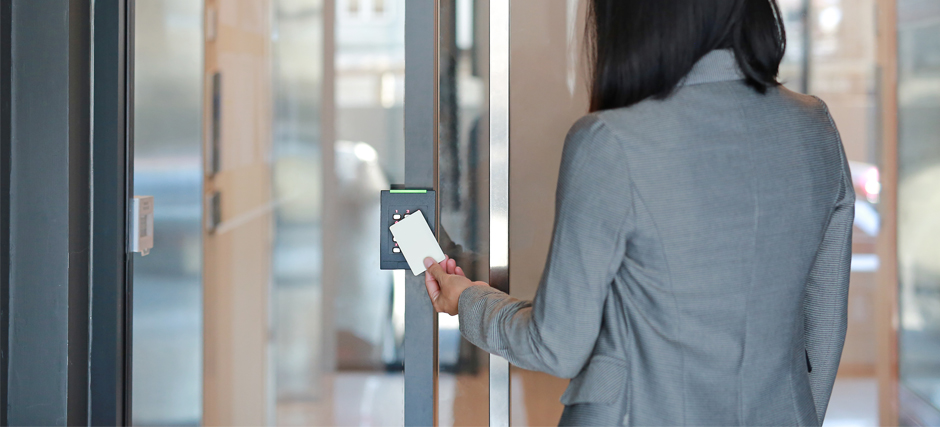 Access control systems are a company's first line of defence against unauthorised personnel, and are therefore crucial to the security of a business. The right system can help to monitor activity at entry and exit points, keep unauthorised persons out, and protect the people within your premises. Here are some things to look for in a good access control system. 
6.1   Access Authorisation Control
Access authorisation control lets businesses grant different levels of access to each employee, which is a good feature to have. This gives the management team control over who is allowed to enter certain areas of the workplace. For example, only senior IT employees can access server rooms. Good systems should allow the business to configure when to begin and end access too. This is especially useful for organisations that often have visitors or vendors over for work-related reasons. Access rights can be given from the moment they enter, and revoked when they leave. 
6.2   Alarm Notification
Another excellent feature to have is to be able to receive alerts whenever something happens at the entry and exit points. This is critical to improving security. It reduces response time to emergency situations by notifying your security team of any issues as soon as they are detected. Some systems may even be able to differentiate between urgent and non-urgent cases in order to send different notification sounds to the relevant team.
6.3   Integration with HR Software
Apart from denying access to unauthorised persons, access control systems can also be integrated with human resources (HR) software to track employee clock in and out times. 
6.4   Cloud-Based Management
Remote management of access control systems via a cloud-based management system provides greater flexibility and convenience. They enable your company to host the server online, make system changes, perform updates and backups, and view status reports from anywhere.
6.5   Built-In Video Capabilities
Many modern access control systems include surveillance features that give you a more comprehensive and clear picture of the people entering and leaving your premises. This enhances security and deters unauthorised persons or criminal activity by ensuring that every person is clearly captured on video. 
7.   Characteristics of A Good CCTV Security Camera System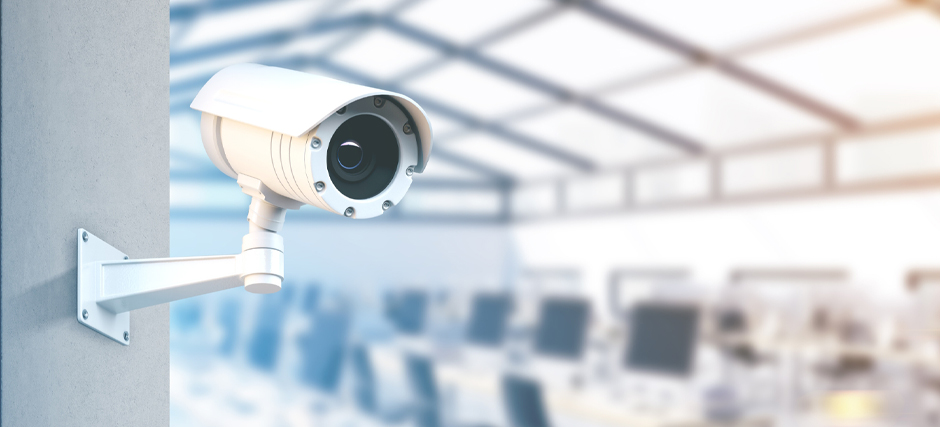 Security cameras are essential tools that every business should have installed. These cameras record all activity within a specific area, which can be used as evidence in the event of an incident or to monitor movement in real time. The following are some characteristics of a good CCTV security camera system.
7.1     High Resolution Video
CCTV camera video quality should be clear and sharp enough to distinguish faces and identify car plate numbers or other details from a distance. Low-resolution videos make identifying suspects after an incident difficult. We recommend purchasing CCTV security cameras with ultra HD resolutions of at least 1080p, 1440p (2K), or 2160p (4K).
7.2    Night Vision Capabilities
Good security cameras should contain infrared night vision capabilities that enable you to record and see even in total darkness. This is a must-have feature if you want to have reliable surveillance even at night.
7.3    Wide Angle Lens
A wide angle lens captures video from a wider range of angles. This means there may be fewer blind spots, you can see more of the space without having to pan the camera around, and you won't have to install additional cameras to cover the same area.
7.4    Motion Sensor Technology
Motion sensing technology is another useful feature to have in security cameras. Motion sensors are designed to detect movement in the field of view of a camera. CCTV systems with this feature can be programmed to notify you if someone enters your property at a time when you are not expecting visitors. This makes monitoring easier and increases security.
7.5    Durable and Weather-Resistant
CCTV security cameras should be extremely durable and resistant to weather elements in order to withstand the extremes of outdoor environments. They should be able to operate normally in all weather conditions in order to monitor your property and improve security.
8.   Things To Consider Before Getting Any Security System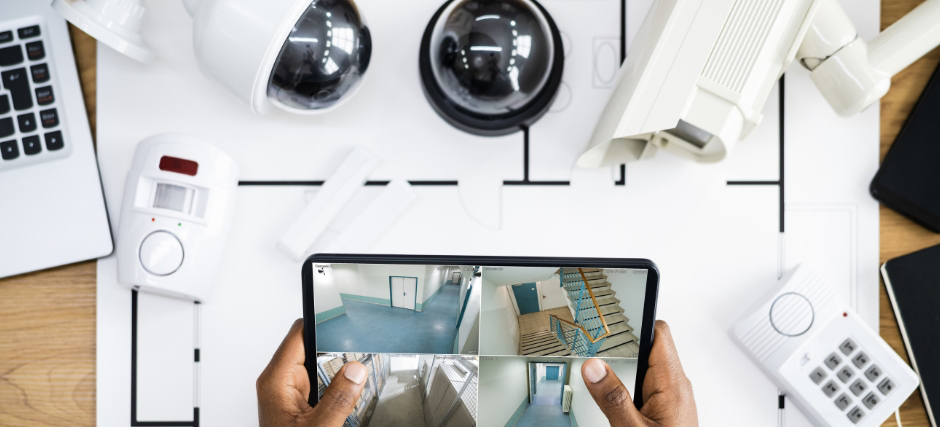 Buying a security system for your business entails more than just installing an alarm system or a few CCTV cameras in the areas you believe are most important and at risk of theft. There are numerous factors to consider if you want your security system to be efficient and effective at protecting your business and employees. Here's what you should consider before making a purchase. 
8.1    Security Review
A security review is a process that identifies issues associated with security, such as vulnerabilities of a system. It also determines the risk levels of these problems, and makes informed risk mitigation or acceptance decisions. It is a necessary step if you want to improve the security of your premises. This review will assist you in finding out what type of security your company requires, and what steps you must take to implement the appropriate system. Some things to consider during a security review include: 
Is the current security system working? What does it monitor and protect?

What are some assets and areas that need to be protected and monitored?

Which areas need to be limited to authorised personnel?

Each employee's access levels

What procedures are in place to handle incidents such as trespassing, theft, or a triggered alarm?

What are some weak spots within the existing system?

How can you improve security? 
8.2    The Features You Need
An efficient security system should include more than just CCTV cameras. It can also be combined with access control systems, alarms, and monitoring devices to improve security. There is no one-size-fits-all solution to security systems. Every business is unique, and each workplace has its distinct set of requirements that will affect the type of security solution it needs. 
Office buildings may require a keycard or biometric door access system at the main entrance, a time and attendance system, and additional access control systems at the entry points to sensitive rooms. Others, such as jewellery stores, may need specialised alarm systems, such as motion detectors or glass break sensors. 
There are numerous types of security systems on the market, so it's critical to take the time to find one that meets your needs. 
8.3    Installation
Some businesses may choose to install their own security systems, while others may choose to engage a security solutions company to install the systems professionally. Installation of these systems requires extensive knowledge of them, how to install them correctly, and how to use them. It is best to have a professional from iDLink Systems or an authorised third party come to your house to set it up for you.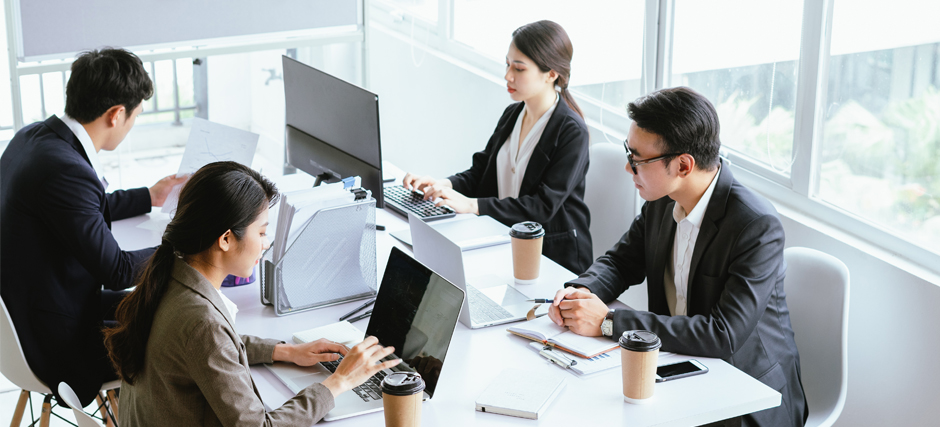 Workplace security is extremely important today, with many employees prioritising their sense of safety and security above all else. Businesses should focus on ensuring a high level of security in their workplace in order to retain employees and stay afloat.
Looking to enhance the security within and around your premises? iDLink Systems is a leading digital security solutions company in Singapore providing cutting-edge biometric identification products and electronic security solutions. We also provide turnkey solutions incorporating both hardware and software elements in the areas of CCTV, intruder alarm, physical access, and intercom systems. Get in touch with us to find the most suitable systems for your business. 
FREQUENTLY ASKED QUESTIONS
What do I need for a complete CCTV system?
The DVR, or digital video recorder, is the heart of CCTV systems. It receives all camera inputs, arranges them on screen for live viewing, and saves footage to a hard drive for future reference. The cameras are the most important purchase because they help to capture all activity. You will also need the right cables to connect the cameras and the DVR.
Can I set up a CCTV system on my own?
While it is possible to install a CCTV camera system on your own, the process can be complicated and difficult to grasp. The different wiring or networking requirements, the number of parts and equipment, and other factors to consider, can be a hassle for you. It is best to get a professional to assist with the installation.
Where should CCTV cameras be installed?
This depends on the shape and size of your space. As a good rule of thumb, the cameras should watch over every entry point, and areas with important items or sensitive information.
How do door access systems work?
What is the most secure type of access control?
There are numerous authentication methods available for door access controls
Card and keys: Can get misplaced or stolen
PIN systems: Require people to remember the code combination, and the company has to constantly change the PIN if an employee leaves.
Biometric systems: The most secure type of access control. It captures the unique physiological characteristics of each person. This cannot be stolen, replicated, or lost.
What security systems should my business get?
The systems and equipment you should purchase depends largely on the nature of your business, the layout of your space, the number of people entering and exiting your premises, and variety of other factors. It is crucial to conduct a security audit to determine which systems are required.