RevLock 603
Automatic Systems' RevLock series of high-security revolving doors offers a perfect balance between throughput and high security. Thanks to its elegant shapes and the transparency of the glass elements, RevLock 603 blends harmoniously with any environment.

Applications :
Office buildings
Hotels
Headquarters
Clinics
Administrative sites
Malls
You may also like…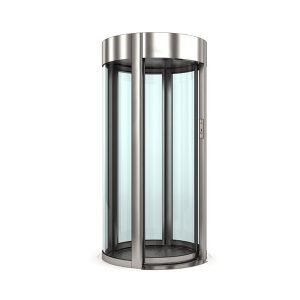 The rounded sliding doors and fixed parts give a pleasant curved aesthetic look to the ClearLock 635 security booths.
Our Clearlock 635 is now approved to LPS 1175: Issue 8 security rating 1 to 3, LPCB certificate numbers 1540a and 1540b.
The LPS 1175 security ratings are set by the Loss Prevention Certification Board (LPCB), which works closely with the police, Government, insurers, risk consultants and architects to develop its standards. Combining high security, design and a wide choice of feature options ClearLock 635 provides a modern and reliable solution for a wide variety of entrances.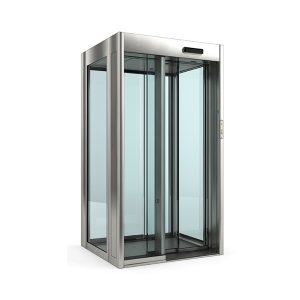 The single rectangular booth InterLock 673 is equipped with fast sliding doors, ensuring a high level of access control. It is particularly suited to public sites.