BL 244
The BL 244 barriers are designed with aluminium semi-reinforced arms. This feature enables greater parking safety:
Increase site security
Create interlocking access
Choice of automatic opening in case of power failure
Adapt the barrier to all access control systems
Main benefits:
Assimilation of major traffic flows on entry and exit
Generates revenue
Promotes and supports brands
Easy integration at site
Easy to install and low operating costs

Applications :
Car parks
Hospitals
Shopping centers
Airports
Hotels
You may also like…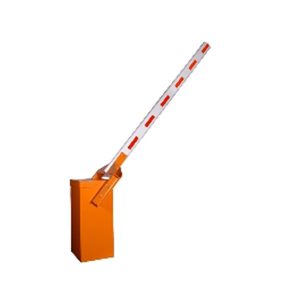 The BL 44 barrier is the fast version of the BL 43. It is equally suitable for sensitive environments in terms of vandalism. Its fast movements make it possible to assimilate major flows of vehicles, and makes it suitable for car park and traffic management applications.
BL 15 barriers have been designed with an interchangeable housing. This feature allows for endless customization of your barrier:
Customise the barrier with your own brand
Develop targeted marketing campaigns
Identify lanes which have been reserved for subscribers of specific services
Easily replace a housing damaged by misuse or minor impact
Main benefits:
Assimilation of major traffic flows on entry and exit
Easy integration at site
Easy to install and low operating costs
Generates revenue
Promotes and supports brands